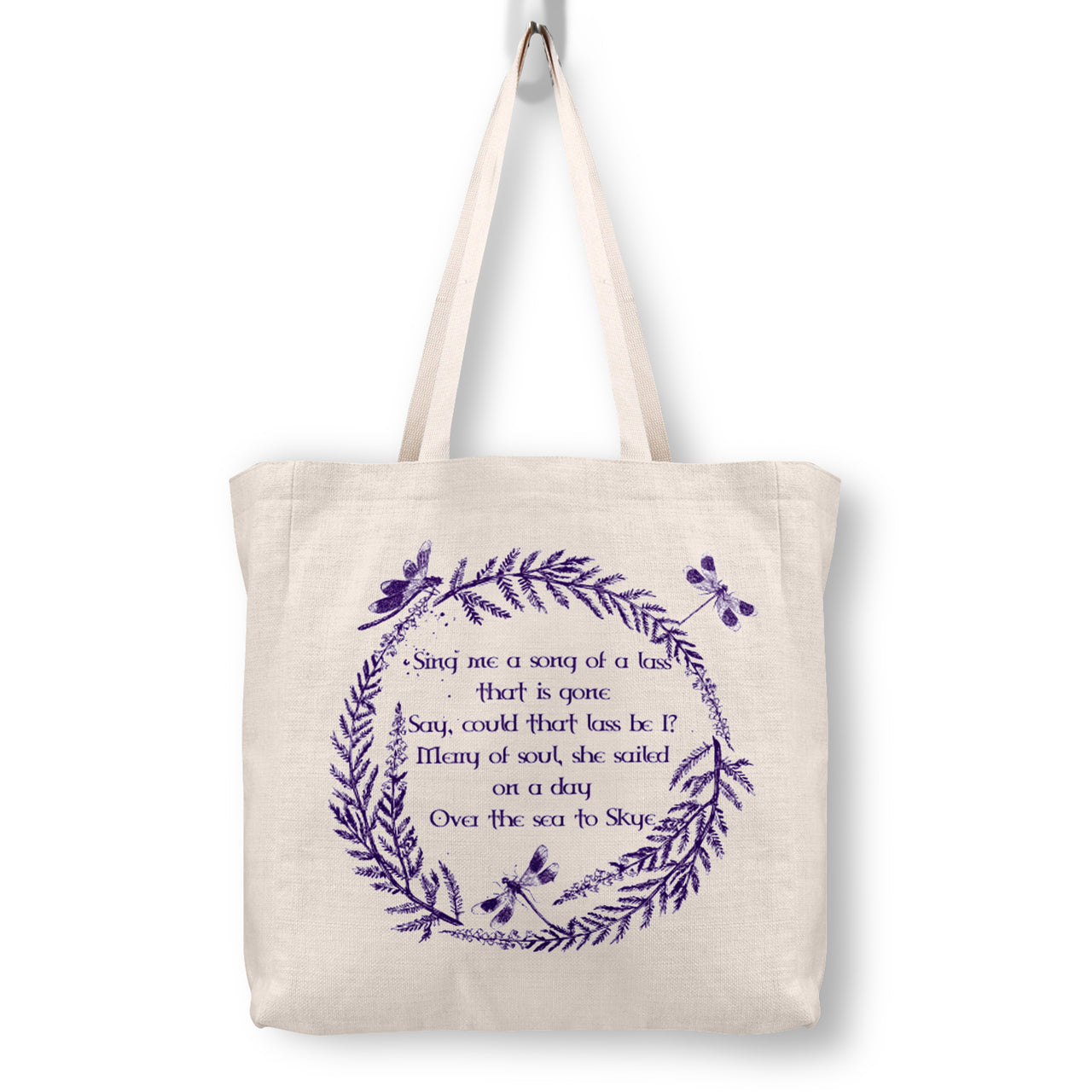 "Sing Me A Song"
Be transported to 19th century Scotland with our exclusive Skye Song lullaby tote bag.
The Skye Boat Song, has become much loved around the world as the theme tune to the Outlander series. A beautifully slow lullaby written in the 19th century. This tote bag is exclusive to Love British Lifestyle.
Made from a sturdy,natural linen style fabric, this tote bag is 36 x 39cm in size with great thickness to securely hold your belongings.