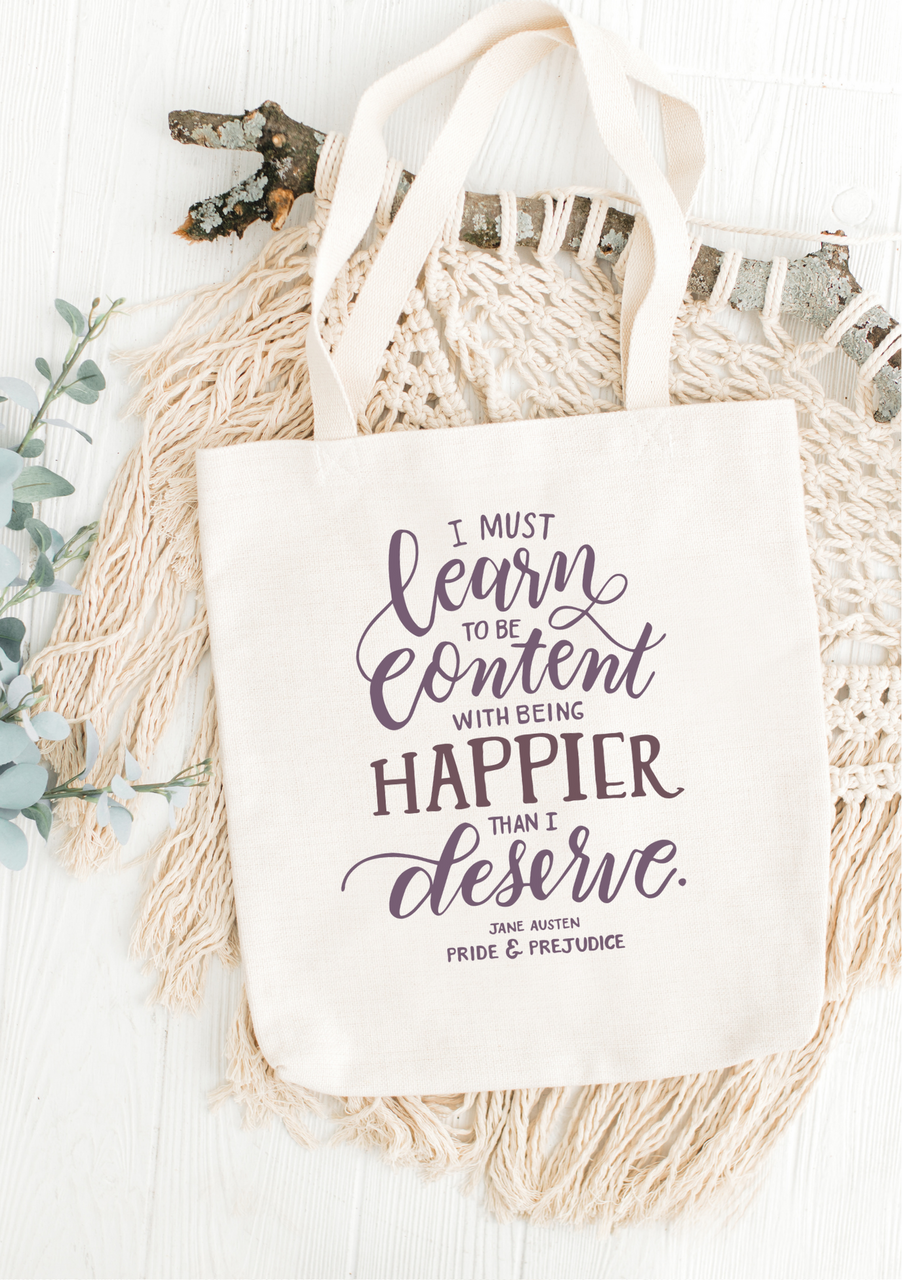 "I must learn to be content with being happier than I deserve."
Add a touch of Regency life to your outfit with this Pride and Prejudice inspired tote bag. Featuring Jane Austen's famous quote from the novel in a pretty handwritten lavender font, this tote makes a perfect and memorable gift for any special occasion – from birthdays to Christmas and makes a great gift for any fans of Jane Austen and British Literature.

This high-quality tote bag is made from durable and long-lasting materials that can withstand daily use. It has ample room for your everyday essentials, including books, groceries, and other items. The bag also has long sturdy handles that provide a comfortable grip and allow you to carry it with ease.
It can be used for a variety of purposes, including grocery shopping, running errands, or carrying your belongings to work or school.
Soft high quality linen feel
36 x 39 cm