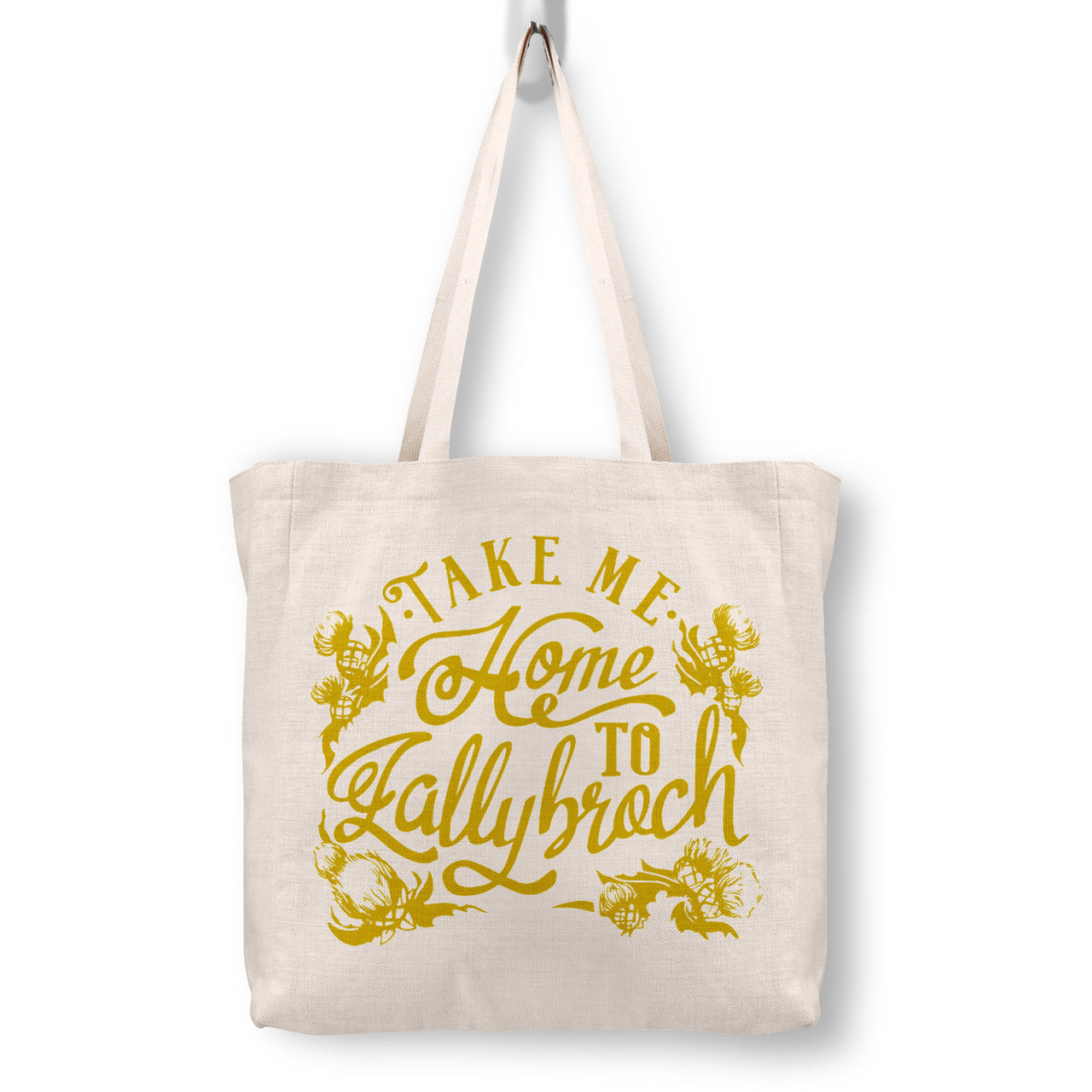 "Take me home to Lallybroch"

Be transported to the rolling hills of the Scottish Highlands with our exclusive Lallybroch tote bag.
The Lallybroch Linen Tote Bag is a stylish and durable bag that features a beautiful design inspired by the Outlander series. The bag is made from high-quality linen feel fabric, which is a strong and durable material that is perfect for everyday use.
This tote bag is spacious and can hold a variety of items, making it perfect for everyday use. You can use it as a shopping bag, a beach bag, or a work bag, making it a versatile addition to your wardrobe. The bag also has sturdy handles that provide a comfortable grip and allow you to carry it with ease.
This bag is ideal for anyone who is a fan of the Outlander series or Scottish culture. It is a great way to show your love and appreciation for the show, while also adding a touch of flair and style to your daily routine.
Whether you are a fan of Outlander or simply appreciate the beautiful design of this tote bag, it is sure to become your go-to bag for all your daily needs. Carry your belongings in style with the Lallybroch Linen Tote Bag.
Made from a sturdy,natural linen style fabric, this tote bag is 36 x 39cm in size with great thickness to securely hold your belongings.