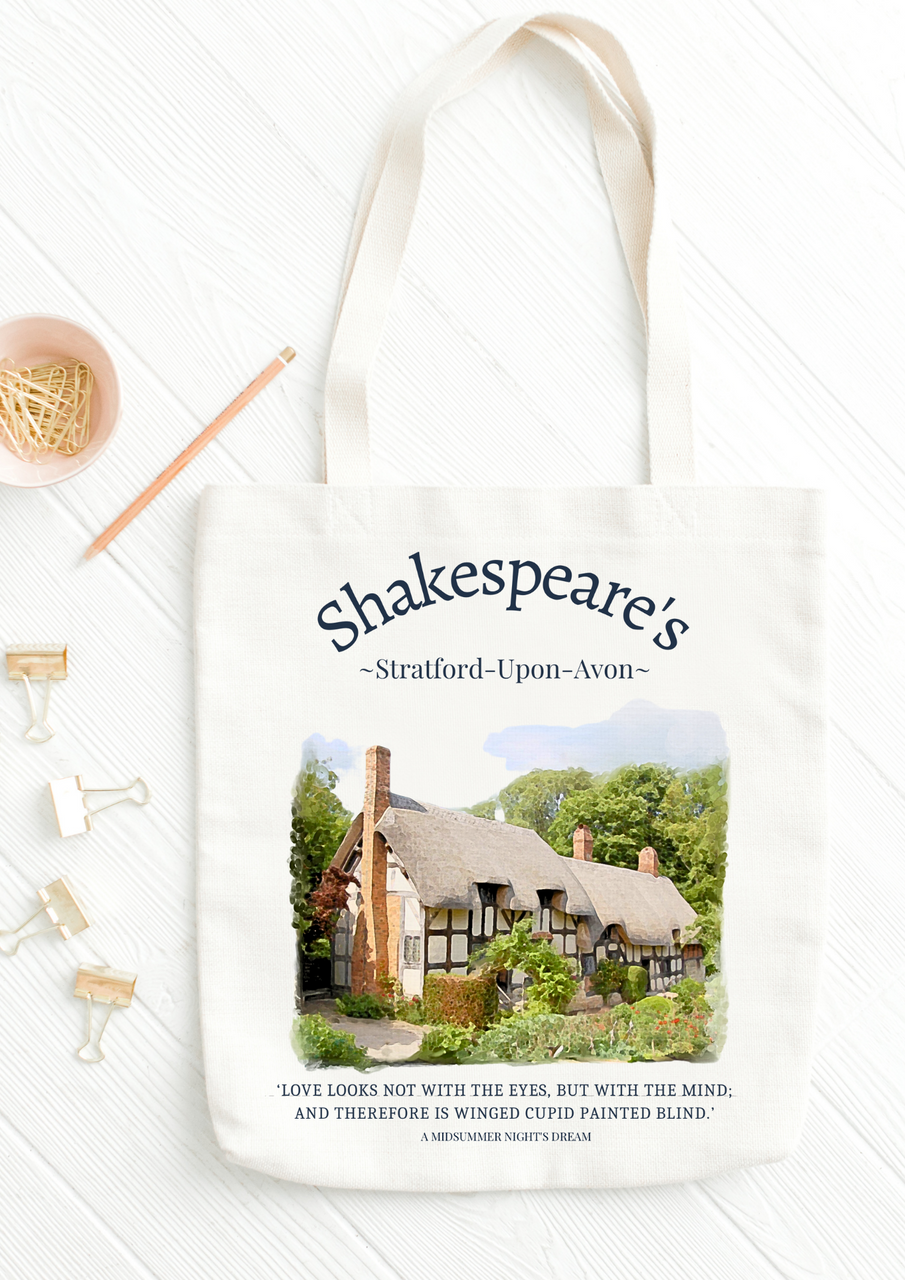 From our Photographic Lit tote bag comes this tote featuring a stylised image of William Shakespeare's birth place of Stratford-Upon-Avon.
Stratford Upon Avon is a beautiful medieval market town, and the thatched roof cottage is Shakespeare's wife Anne Hathaway's childhood home.

The design is finished off a quote from a Midsummer Night's Dream, "Love looks not with the eyes, but with the mind, And therefore is winged Cupid painted blind"

This high-quality tote bag is made from durable and long-lasting materials that can withstand daily use. It has ample room for your everyday essentials, including books, groceries, and other items. The bag also has long sturdy handles that provide a comfortable grip and allow you to carry it with ease.
It can be used for a variety of purposes, including grocery shopping, running errands, or carrying your belongings to work or school.
Soft high quality linen feel
36 x 39 cm