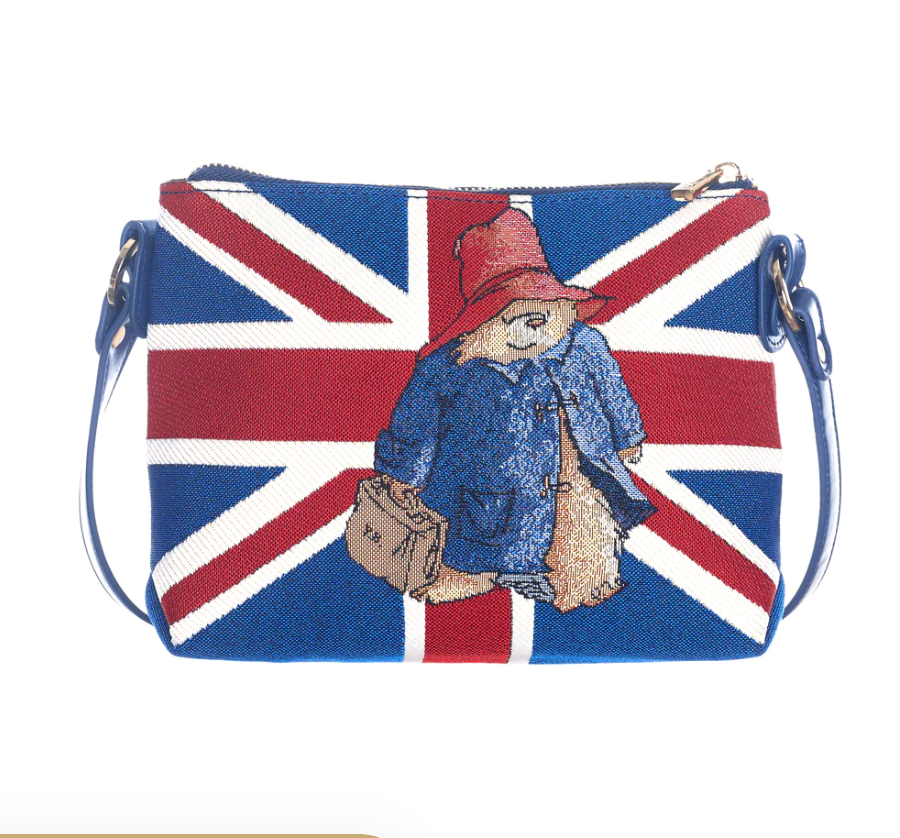 This eye-catching Paddington Union Jack Cross Body bag is an amalgamation of British charm and practical design. Paying tribute to one of the UK's beloved characters, Paddington Bear, and the iconic Union Jack flag, it's the perfect accessory for those who adore classic British symbols. These tapestry satchel cross body bags are perfect for everyday use.
This cross body bag is ideal for your daily essentials and it is compactly designed in its appearance.
Have the option to be worn as a cross body or cross shoulder bag.
Fastened with a zip top; the inside features a slip pocket and zip pocket for storage; whilst also containing a modest capacity for make-up and travel accessories.
Fitted with an adjustable faux leather shoulder strap (up to 56cm).
Product size (cm): W 25 x H 19 x D 7