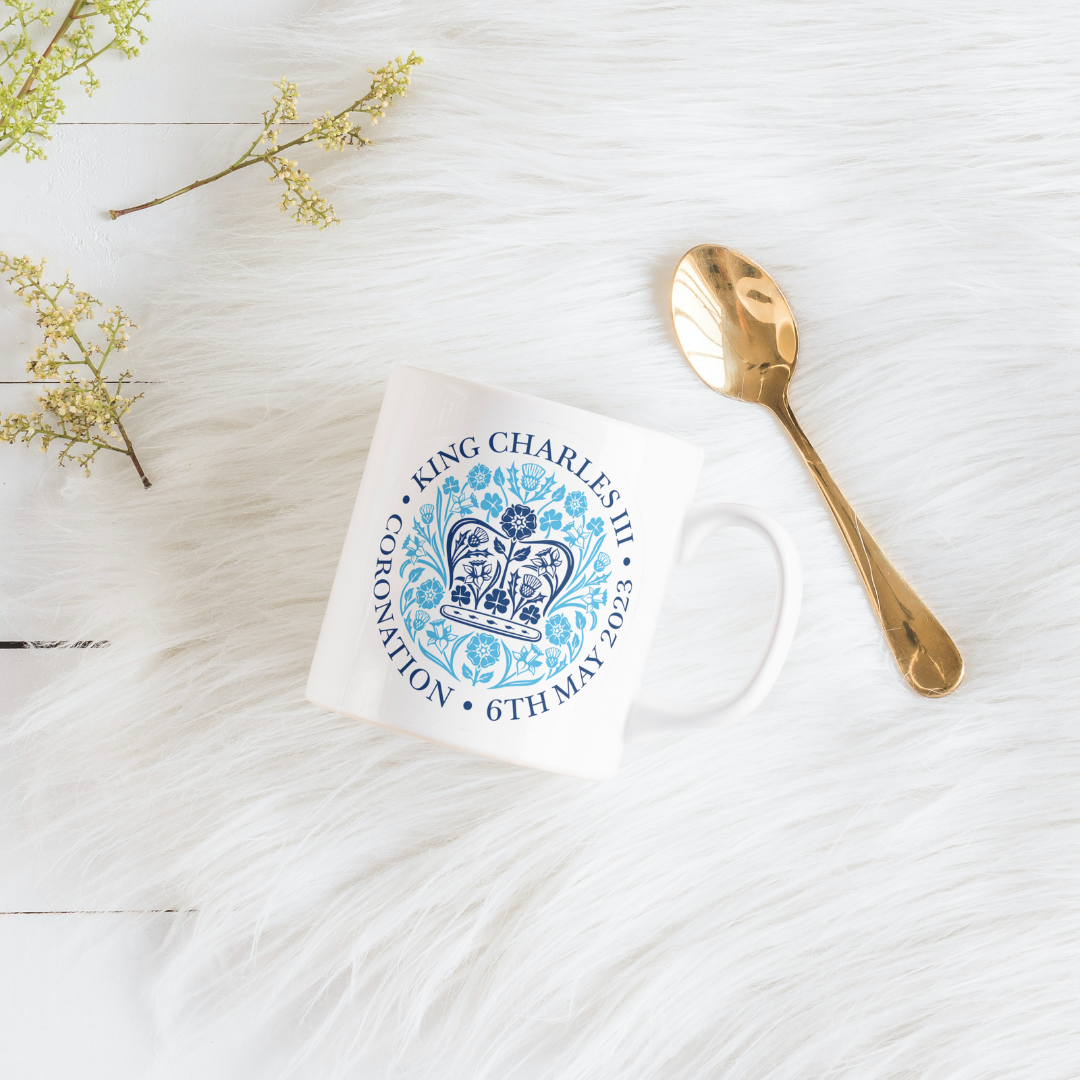 A mug featuring the OFFICIAL King's Coronation design. The mug is crafted from high-quality Bone China, known for its durability, lightweight feel, and pristine white finish.
The emblem is created with the flora of the four nations of the United Kingdom: the rose for England, the thistle for Scotland, the daffodil for Wales and the shamrock for Northern Ireland. These natural forms combine to describe St Edward's Crown, used for the coronation of British monarchs. The centre of the design features text displaying the Coronation of King Charles in May 2023.
The emblem was designed by Sir Jony Ive.
Choice of colours: Red, Blue, Pink
Choice of Language: English (KING), Welsh (BRENIN)
Large 12oz Bone China