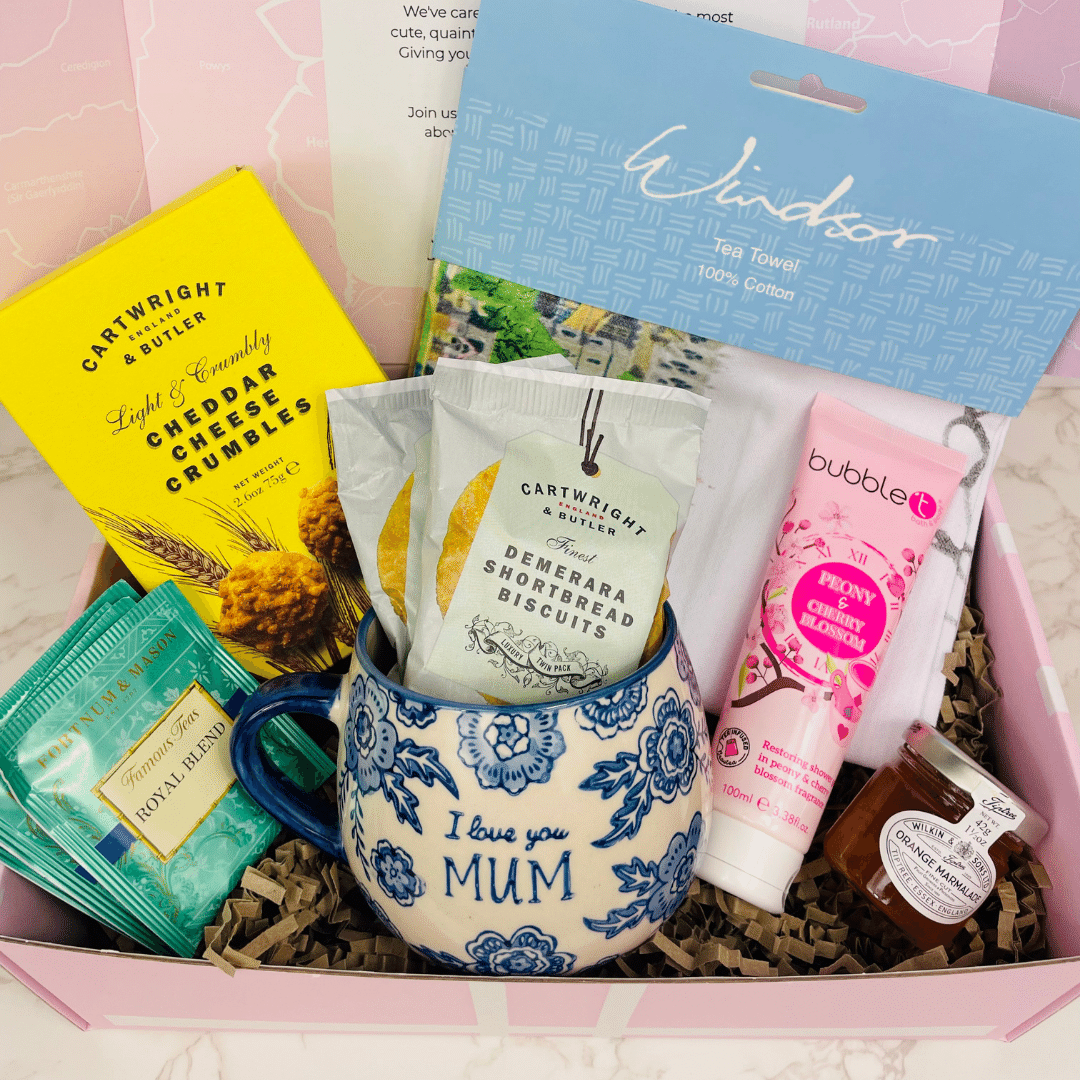 SPECIAL REQUEST? Just make a note in the cart page if there are particular items or themed that you'd love to receive- or not!
Feel free to also leave a special gift note to the recipient, which will be hand written on a postcard inside the package.
A Mother's Day gift box can be a wonderful way to show your appreciation and love for the special woman in your life. We have curated a gift box containing a mug and up to 7 additional mystery gifts.
Contents:
A beautiful mug to remind her every morning of how special she is.
Between 6 & 7 additional gifts for her such as;
Candles
Skincare products
Lightweight scarves
Bags & purses
Kitchen tea towels and cute ceramic accessories
Bath salts and luxury soaps
Notebooks & pens
British teas & Snacks
All these gifts come together in a beautifully wrapped box, making it the perfect Mother's Day gift for the special woman in your life. 
Choose Your Mug and add to cart!