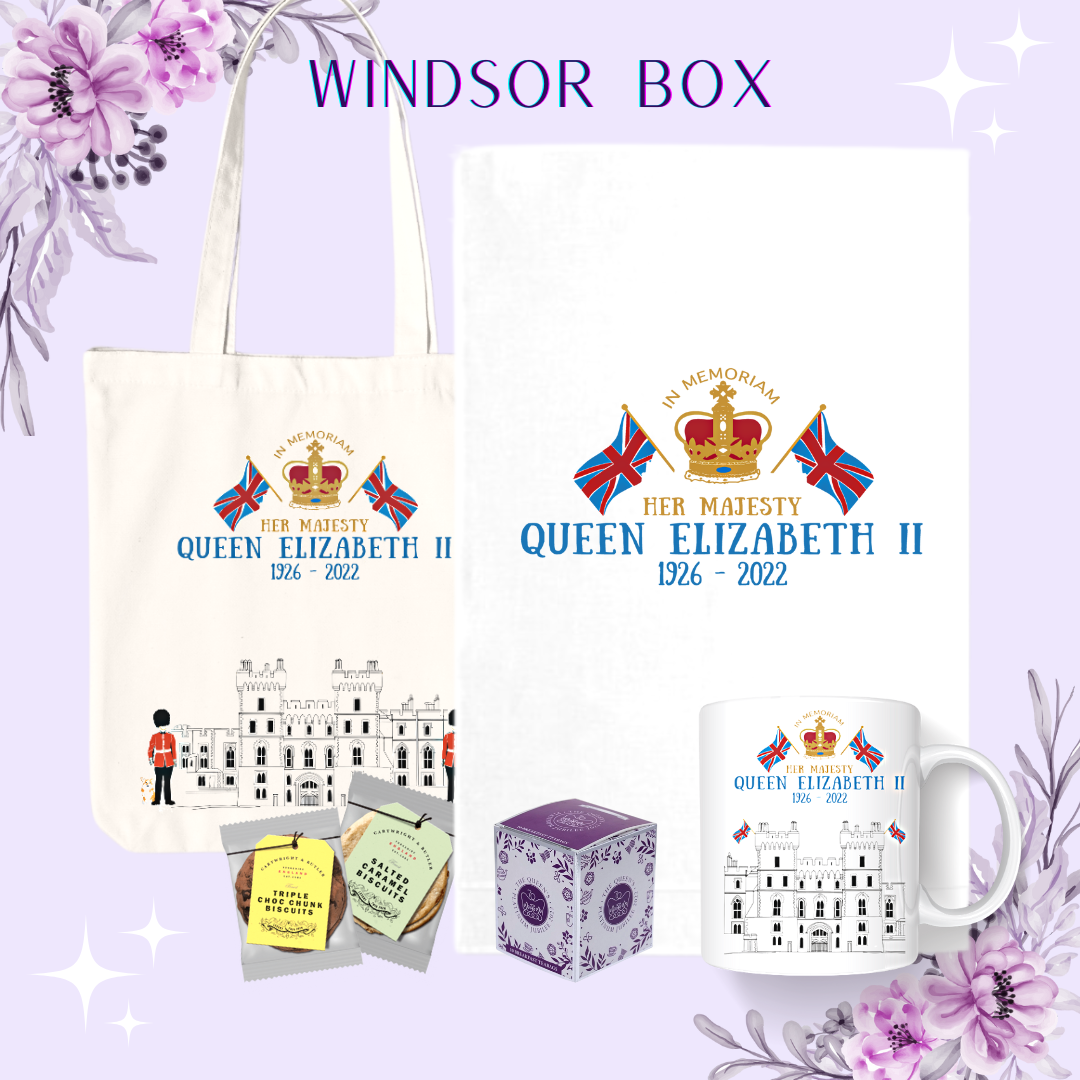 To commemorate and celebrate the late Queen Elizabeth II, we have put together some unique designs of Windsor Castle, the home of the Royals. The castle is full of historic treasures and was the place where Her Majesty spent much of her time! Queen Elizabeth was laid to rest in the St. George's Chapel in Windsor Castle.

The Windsor box can be purchased as the full set
Windsor Castle Mug
11oz, high quality ceramic mug in white with a celebratory design to honour the home of the late Queen Elizabeth II, Windsor Castle. Designed in the UK, the mug is a great addition to your kitchen and a fantastic way to commemorate the life of Her Majesty Queen Elizabeth II and her 70 year reign. It will go down a treat with the royal tea and biscuits accompanied in the box!
Windsor Castle Tote
Show off your Windsor Castle tote bag made from a feel of natural linen for your next shopping trip. The tote bag size is 36 x 39cm with great thickness to securely hold your belongings. 
Windsor Castle Tea Towel
Nothing screams British more than a lovely tea towel for your kitchen with a fun design of Windsor Castle accompanied and protected by the Queen's Guard.
*Royal Tea
10 individually wrapped English Breakfast teabags with a rich, smooth and delicious blend. Designed with The Queen's Platinum Jubilee official emblem and silver-foiling.
*A selection of x 2 Twin packs of biscuits 
* please note that teas & biscuits supplied may vary slightly.