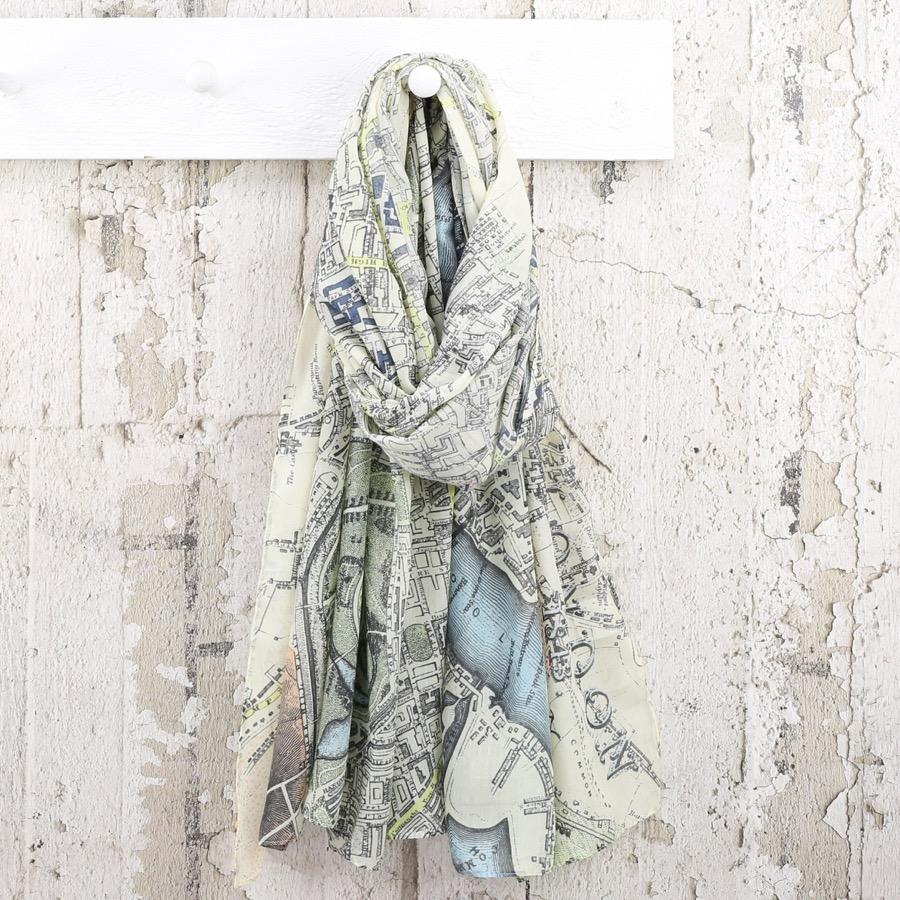 Last Stock
A gloriously soft and lightweight fabric with a print of a genuine vintage London map from 1843! Explore your favourite streets and find the iconic London landmarks. 
The design of the scarf includes intricate details, such as street names, landmarks, and even the River Thames, which makes it a great conversation starter. The colors of the scarf are muted and classic, which makes it easy to pair with a variety of outfits.
This scarf is ideal for anyone who loves London, vintage maps, or simply enjoys adding unique and elegant accessories to their wardrobe. It is a great gift for a loved one or a special treat for yourself.
Whether you are exploring the city, traveling, or simply looking for a stylish accessory to add to your wardrobe, the Vintage Map of London Scarf is sure to become a cherished item that you will treasure for years to come.
Large Scarf 100 x 180cm