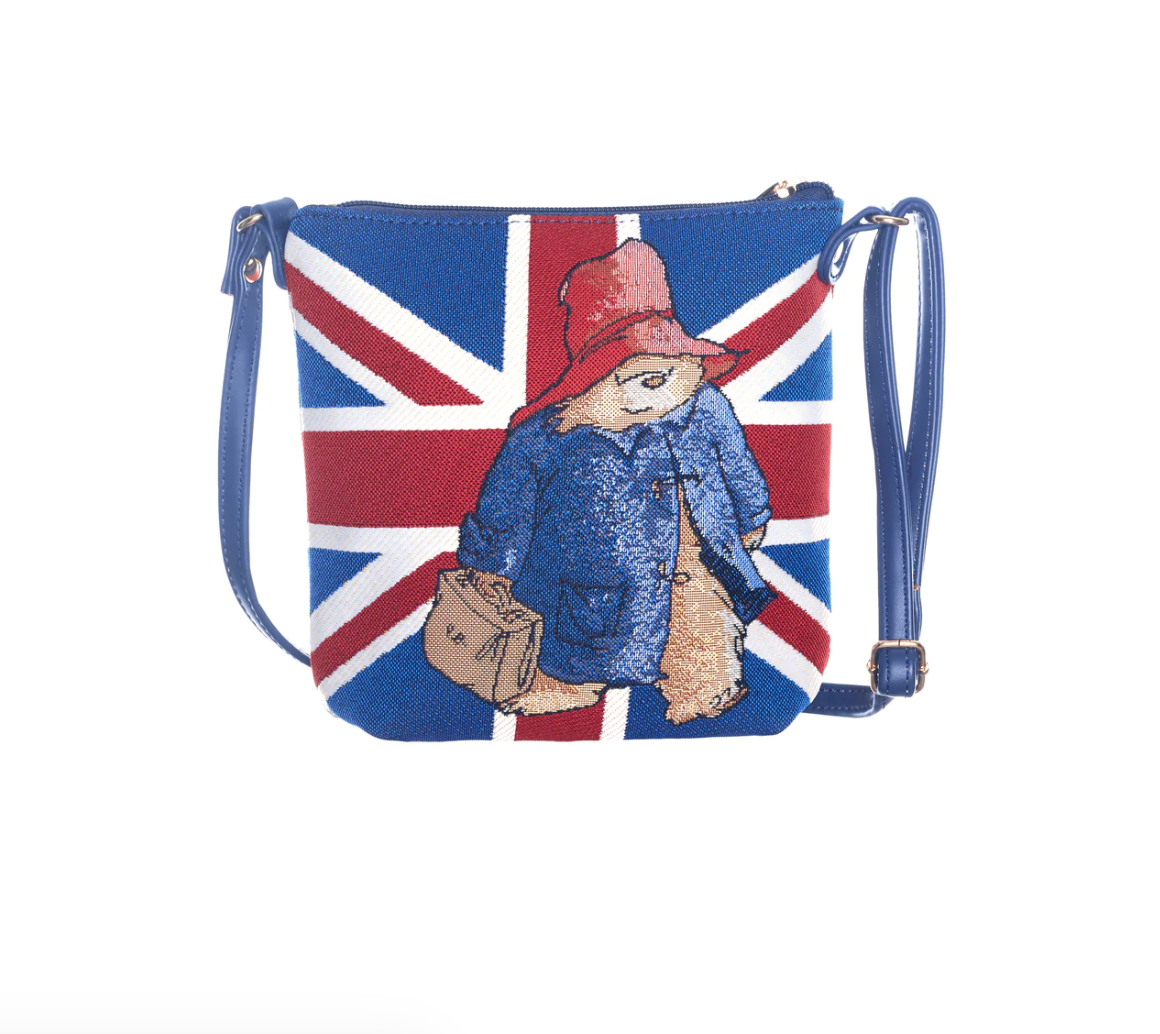 The Paddington Union Jack Sling Bag is a fusion of British whimsy and contemporary style, inspired by the cherished bear from Darkest Peru who found his home in London.
A bold rendition of the Union Jack wraps the bag, where hues of rich navy and fiery red intersect with pure white, paying tribute to Britain's iconic flag. Overlaying this patriotic background is an adorable depiction of Paddington Bear, donning his trademark blue duffel coat and red hat. His endearing eyes and familiar expression remind one of the countless adventures and mishaps he's encountered in the bustling city of London.
Ideal to hold your travel documents when on holiday.
Can be worn as a cross body sling or shoulder style bag.
Wear it on its own or as an add-on to your other handbag.
Fastened with a zip top to protect your goods.
Adjustable strap
Features an inside slip pocket and lined with a patterned nylon.
Made from Signare tapestry woven fabric.
Product size (cm): W 20 x H 21 x D 7