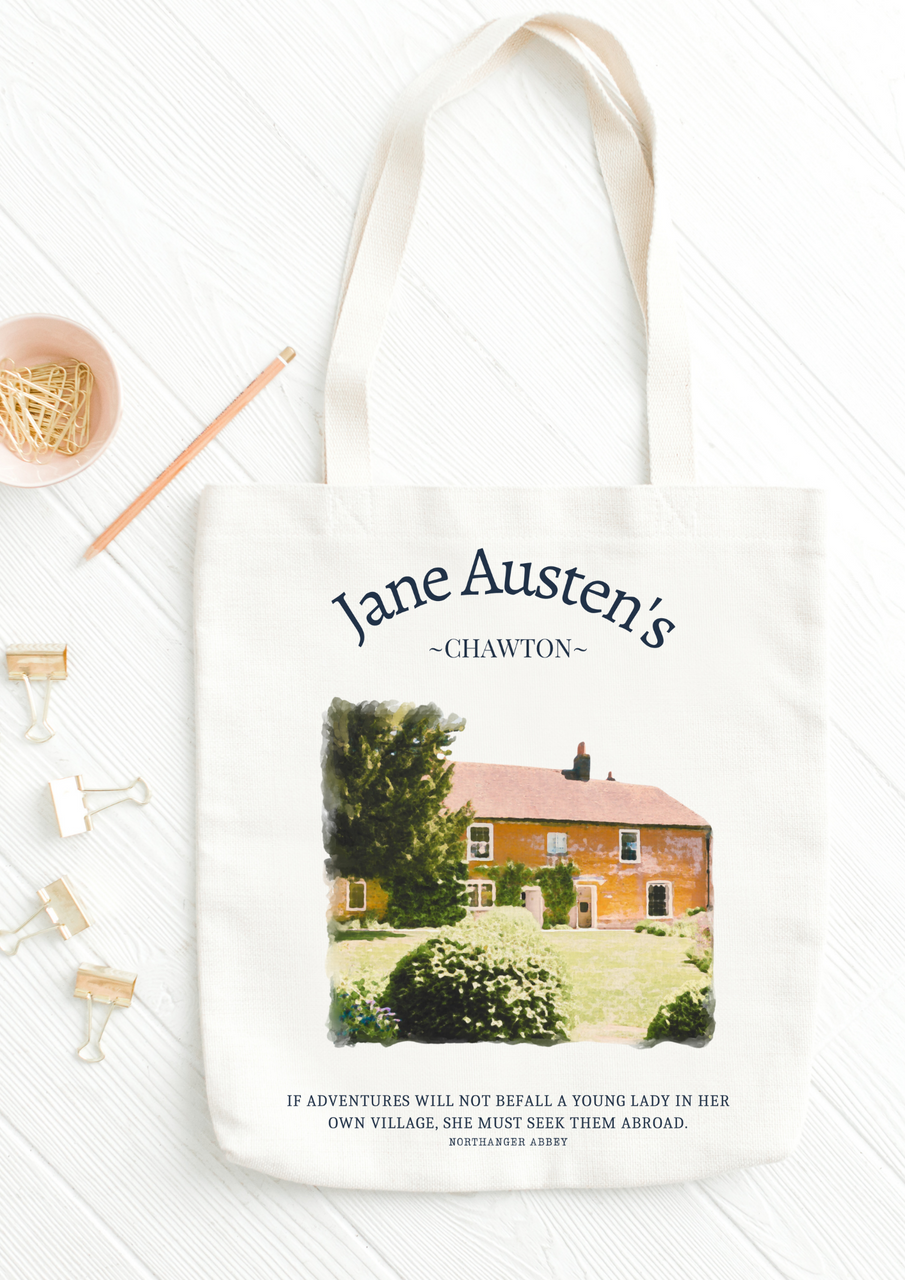 This tote from our Photographic Lit tote bag collection features a beautiful, stylised image of the the quaint English village of Chawton and Jane Austen's house.

Located in Hampshire, this house is where Austen conceived of and wrote all of her novels.

Austen's quote - from Northanger Abbey - "If adventures will not befall a young lady in her own village, she must seek them abroad." finishes off the design.
This high-quality tote bag is made from durable and long-lasting materials that can withstand daily use. It has ample room for your everyday essentials, including books, groceries, and other items. The bag also has long sturdy handles that provide a comfortable grip and allow you to carry it with ease.
It can be used for a variety of purposes, including grocery shopping, running errands, or carrying your belongings to work or school.
Soft high quality linen feel
36 x 39 cm