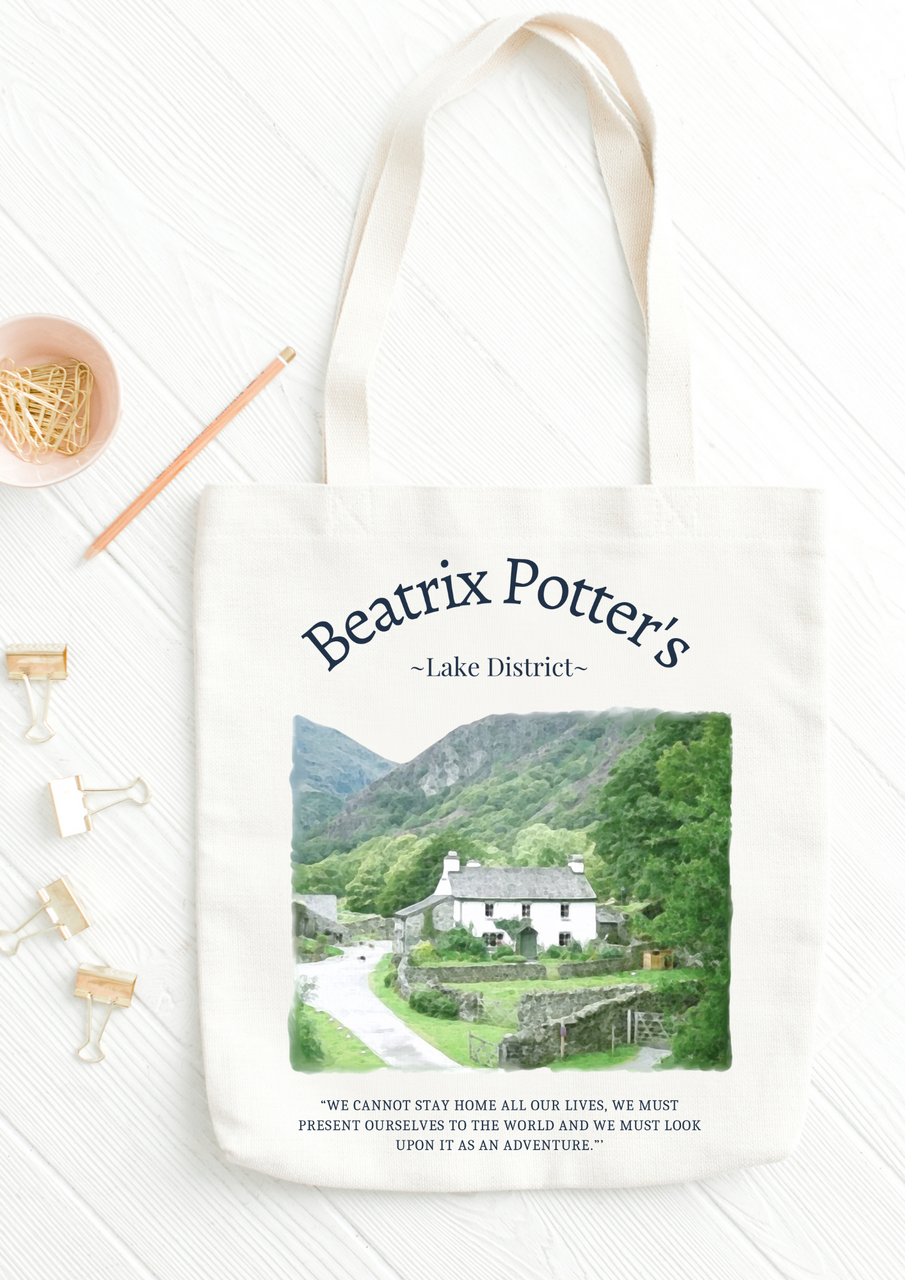 This tote from our Photographic Lit tote bag collection features a beautiful, stylised image of the UK's Lake district, beloved by famous children's author of Peter Rabbit, Beatrix Potter.

The location pictured, Hill Top, was Potter's beloved farm house that inspired most of her books and was where she loved to stay and write, surrounded by the beautiful British landscape.

Beatrix's quote, "We cannot stay home all our lives, we must present ourselves to the world and we must look upon it as an adventure." finishes off the design.
This high-quality tote bag is made from durable and long-lasting materials that can withstand daily use. It has ample room for your everyday essentials, including books, groceries, and other items. The bag also has long sturdy handles that provide a comfortable grip and allow you to carry it with ease.
It can be used for a variety of purposes, including grocery shopping, running errands, or carrying your belongings to work or school.
Soft high quality linen feel
36 x 39 cm