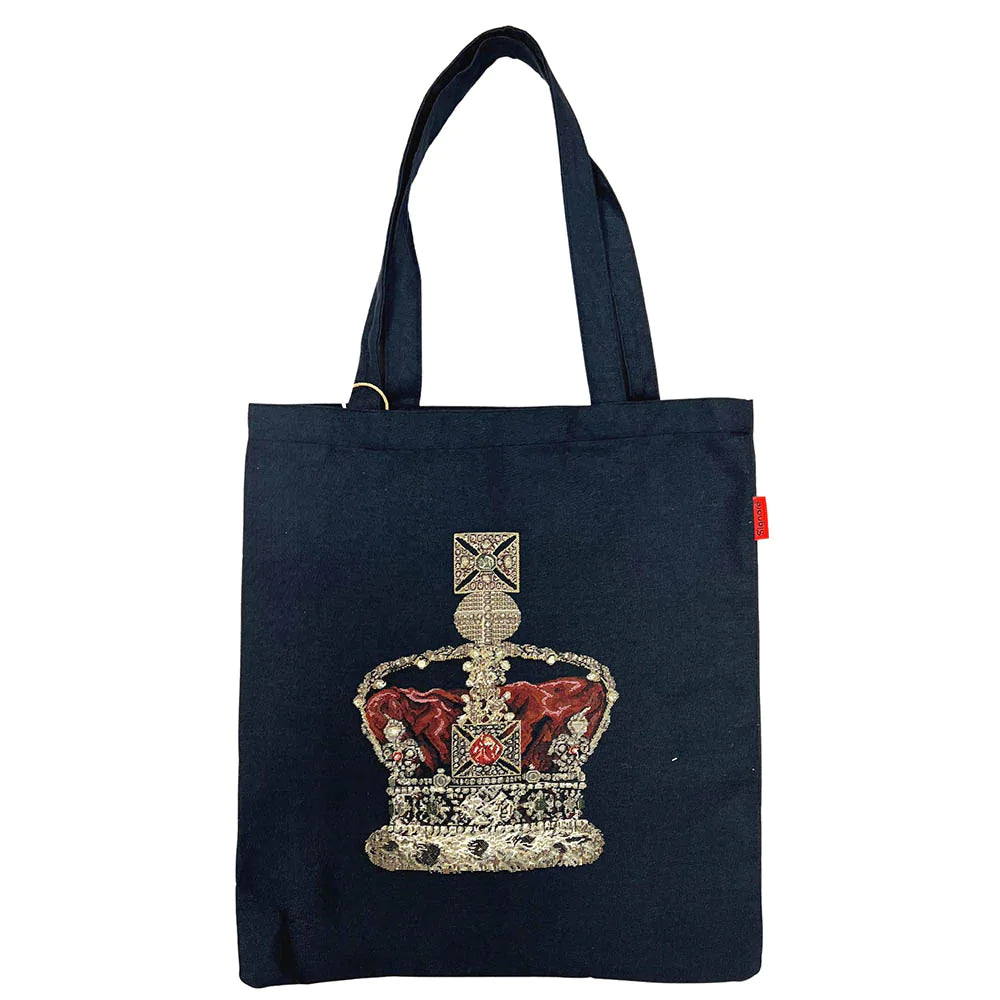 This design vividly captures the opulent and grand features of the royal crown jewels and will bring a sophisticated and stylish look to any outfit.
Colour option: Black 
PRODUCT DESCRIPTION
Fantastic amount of storage for shopping, supermarket or grocery.
Flat and easy to store (or to fold) in a handbag.
Made from Signare tapestry woven fabrics.
Weight: 0.20 kg