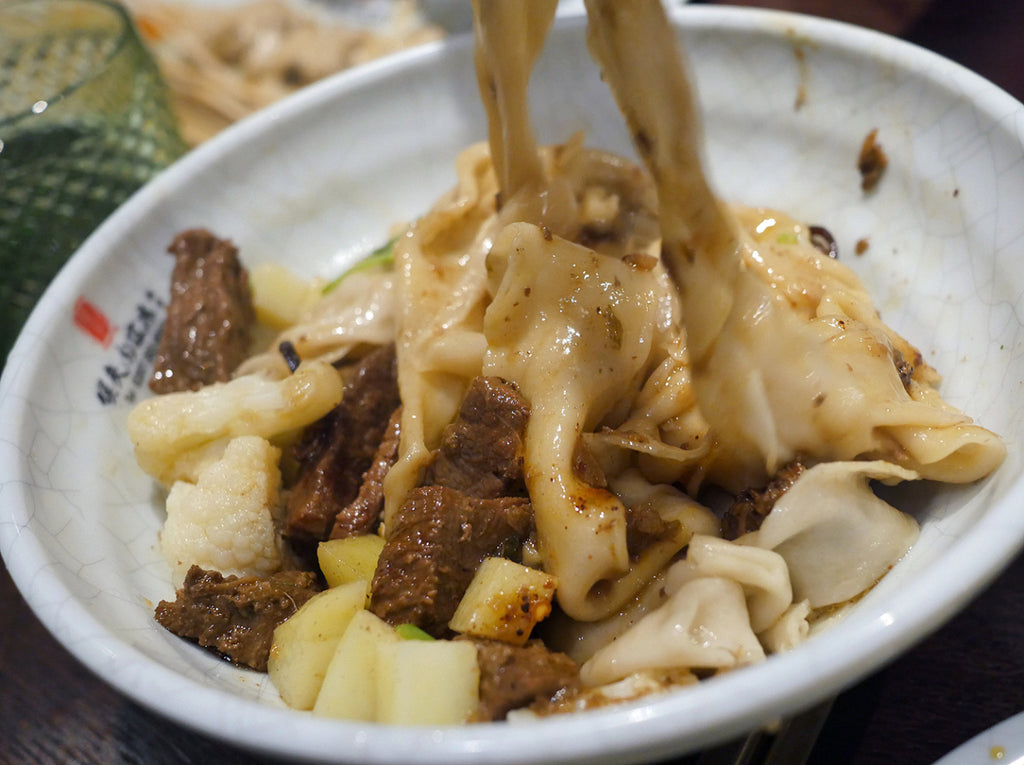 Those who know me, know that I eat . Food has facilitated my development in more than mere n u t r i t i o n ...
Growing up my mother was always a capable cook, however her repertoire was uncreative and limited. If it wasn't a roasted tomato pasta, it was a roast chicken or braai (South African barbecue) - always accompanied by the same salad. Don't get me wrong, I ate well and in no way do I declare that cooking for a family of six should be a riveting daily chore for a working parent. Nevertheless, I have always craved an aspect of culinary creativity and excitement, the anticipation for the meal to arrive and the knowledge that somehow I always seem to get my order spot on. In another life, had I the will to be on my feet all day and the necessary meticulousness, I would have pursued becoming a chef.
But alas, as I sit at my kitchen table with a curry that Patak has graciously gilded, I feel passionate in the fact that I know good food, and nowhere do I know it better than in London. Since arriving to this hotspot of cultural richness and diversity, I have predominantly spent my time looking for the perfect meal to enrich my days alone. What I have discovered is that while England has the rightful reputation of bland culinary production, London is a haven of flavour and creativity. Some of her greatest foodie foundries are saved in notes on my iPhone and in the memory bank of my tummy. I shall share them with you now, but beware, side effects may include drooling.
1. CARAVAN, KINGS CROSS
While I know that this Aussie franchise has spread its glorious wings to other locations in the city, the Kings Cross branch, spangled with Doc Marten wearing, Martini drinking liberal elites, is a shelter for all things chic and desirable for the artistic London foodie. Inside the ironically cavernous ground floor restaurant - which sits fittingly beneath Central St Martens's coolest campus, the waiting lists are a testament to Caravan's popularity. I have dined here at every mealtime, and I have come to the conclusion that the brioche french toast smeared with almond butter, mascarpone and blackberry jam is the way that every Saturday morning should begin, and the chicken larb rice bowl is the wet dream to awaken the gluten-freed from their nightmares of all things bland and lettuce wrapped.
However, it is in the evening when Caravan transports me to culinary dreamland. I love small plates more and more as I become aware of how the combining of flavours work to create the ultimate dining experience. The holy grail of these small plates is something which I can no longer find on the menu, this makes me unbelievably cross. The salmon ceviche taco, is, hand to heavy heart, the best thing I have ever eaten. It was crunchy, it was sour, it was juicy, it was a sesame topped expression of understated brilliance which I fear I may never experience again. The roasted Jerusalem artichokes in a pomegranate bejewelled tahini dressing was really delicious too, but that sweet and unattainable ceviche is my death row meal, and something I'm pretty sure is served at the table of god.
2. Murger Han Han
In the saved file on my instagram I have three categories of posts. Memes, obviously, dated and kitsch interiors and recommendations by the guru that is @londoneater. One of these recommendations was for a Xi'an Chinese eating house in Mayfair - a cramped nirvana in a sea of eating establishments my shallow pocket hasn't graced, yet. After months of following their page and salivating over images of their extravagant noodle bowls, I booked a table and hoped that my expectations wouldn't be crushed. I ordered a pork murger - their namesake speciality, a greasy and decadent sandwich of slow cooked pork in a bun which tasted suspiciously of mielie pap. I dipped each gorgeous bite into their chilli broth oil, and it was admittedly far too filling as an appetiser, but it is the sort of food that makes me ecstatic to be alive and guiltless of ingesting fatty meats.
After this firework display of flavour, my massive bowl of thick, glutinous, pasta sheet-like Biang Biang noodles arrived. Topped with soft and fluffy egg with tomatoes, silky pak choi, crunchy spring onions, minced pork and chilli broth which surprised me with it's complex sour and spicy love. I can't begin to imagine what would have improved this dish, other than a leaf-fanning attendant to cool my brow which was left sweaty and lifted in shock with every bite. Unless, perhaps, I could lend the restaurant my Spotify subscription as the hour long tribute to Westlife did seem to dampen my otherwise euphoric dining experience.

With these taste testimonies, I bid you adieu, and hope that the Pret sandwich you obligingly chose for lunch today becomes your last - not because statistically it could kill you, but because you have realised that there is more to this city than their posh-cheddared banality.
3. Chick n Sours
So, I'm kind of embarrassingly obsessed with this chicken and cocktail joint. When I last called to make a booking at the Seven Dials branch, the woman behind the telephone asked for my name and before I was able to give it in full she prompted my surname. Chick n Sours is the sort of place that I would invest in had I more capital to do so. The cheeky decor, the branding, the sour and creative cocktails (which I wish were cheaper so that I could have more than one) and, man-oh-man, the burgers. They call them sandwiches, which spurs an argument for another day, but their K-Pop fried chicken burger - kimchi topped, kewpie mayo drizzled, is deliciousness personified. It's what I want to eat on every cheat day, but only if I get to have it with the pickled watermelon and the seaweed crack fries (thin, of course).
Chick n Sours is by no means fast food, in that while the delivery time to the table is notably quick - the complexity of flavours, textures and colours on the miss-matched crockery is nothing short of gourmet genius. I would like to take this opportunity to thank the tinder date who first introduced me to this tasty temple, while our romance was short lived, the chicken will warm the depths of my heart forevermore.
--------------------------------------------------------------------------------------------------------------------------------------------------
About the Author
Francesca Roberts is a London based Visual Artist and writer. British-born, South African raised she has degrees in Fine Art, Art History and History from Rhodes University. When Francesca is not drawing or writing she can be found singing to Van Morrison and rearranging furniture.