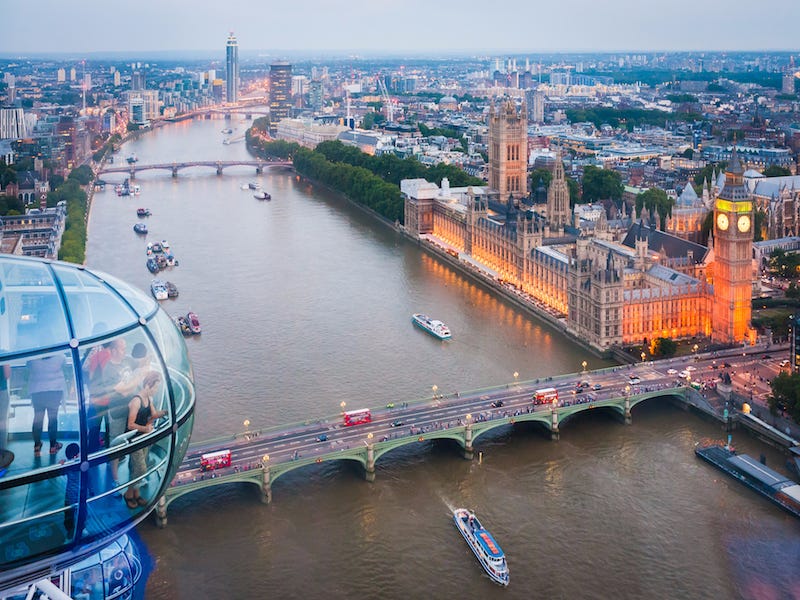 Discover what's on and how you can experience London from the comfort of your own home, no matter where you are in the world!
Take a virtual tour around the Queen's very own home of residence and get a further glimpse into life as a member of the British Royal Family. 
Due to temporary closure, London's National Theatre is currently streaming performances from past productions. This means you can enjoy world-class theatre from your own home! 
Step into the world of the English National Ballet company with their exclusive ENB at Home Programme. 
Explore London's breathtaking National Gallery and browse one of the greatest collections of paintings in the world.  
Ever wondered what the U.K. Parliament Buildings look like inside? Now you can find out! Explore the Commons Chamber, Lords Chamber, and more! 
Watch past performances of Shakespearean plays at the world-renowned Globe Theatre. Whilst you're there, take a virtual tour of the stunning playhouse. 
From the Tower of London to Hillsborough Castle and Gardens, discover more about Britain's Royal residences through a series of virtual tours, videos and highlights. 
The Royal Albert Hall is broadcasting free, exclusive music sessions throughout lockdown with performances by different artists each week. 
Bring the beauty of Kew Gardens from London to your home. Through this selection of high-quality videos, you'll feel like you're really there! 
Regent Street is home to some of the U.K.'s most glamorous shops and restaurants. Here you have the chance to step behind the scenes of Regent Street and explore these stores first-hand.