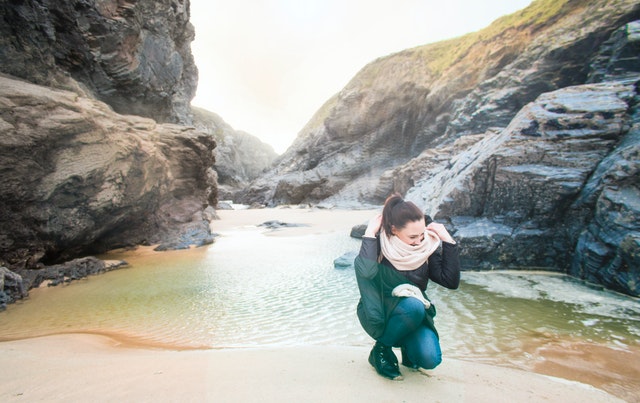 Women's Fiction & Chick Lit set in Cornwall
Cornwall was on our bucket list this summer but obviously, that's not going to happen now. Instead, I've had the pleasure of visiting the Cornish coast in several women's fiction books.
Here I share my reviews of the books I've loved, along with suggestions of a few more. So why not visit Cornwall in a book too, with the best chick lit and women's fiction from the Cornish Isles?
Summer on the Little Cornish Isles
by Phillipa Ashley
This lovely story is what good chick lit is all about – betrayal, romance, humour, friendship, community spirit, and a new business venture thrown in too. We visit the little Cornish Isles of Scilly with newly-single Poppy as she tries to turn a local gallery into a profitable business.
Phillipa Ashley has written some interesting characters, everyone has their little quirks, even down to the cat and the dog. I loved the development of Poppy and Jake's personalities. You get to know Poppy's past pretty quickly but many secrets evolve throughout the book all the way to the end. Each chapter finishes in a way that you just have to keep reading. This is definitely a "one more chapter" book, so perfect for a summer holiday read where you have no distractions.
There are two previous books in this series, but this can be read as a stand-alone. Definitely, an author to check out more from, especially if you want a bit of armchair travel to Cornwall.
A Perfect Cornish Escape
by Phillipa Ashley
A Perfect Cornish escape is another book in series from the harbour village of Porthmellow in Cornwall. Each novel can be read as a standalone and you can read them in any order.
This story focuses on cousins Marina and Tiff who are reunited for the summer.
Marina lives in Porthmellow and was widowed almost 7 years ago after her husband disappeared at sea. Tiff is a journalist from London who comes to stay in Cornwall to try and rebuild her life after losing her job and her boyfriend.
The pair work on a charity event to raise funds for the local search and rescue which includes the watchtower that Marina runs in her husband's memory.
The ladies both have possible new love interests and we follow how those new relationships develop.
A pleasant read when you need something that's not too taxing.
New Hope for the Little Cornish Farmhouse
by Nancy Barone
I discovered New Hope for the Little Cornish Farmhouse by Nancy Barone when I was searching for books set in Cornwall for this blog post. This book is perfect for a lazy weekend when you want to get stuck into something that is far removed from your own real life. 

This story focuses on Nina, an author of 3 books, who is left destitute after her husband left her taking everything she had earned. Nina struggles to make ends meet with two children and a farmhouse that needs a lot of work.

Totally out of the blue she is whisked off to LA to meet with Hollywood screenwriters and actors who want to turn her first book into a film. She returns to Cornwall with the heartthrob actor whom she is going to co-write the screenplay with.

There is obviously a will they, won't they? scenario developing alongside existing friendships and family.

Despite the storyline being so not what I usually read, I found it captivating and read the entire book during a very lazy Saturday. I would definitely read more from Nancy Barone.
Katie's Cornish Kitchen
by Rosie Chambers
Katie's Cornish Kitchen by Rosie Chambers tells the story of Katie who is still recovering from being dumped 4 weeks before her wedding. She is offered the chance to resurrect an old village cafe in Cornwall.

She brings the cafe/bakery back up to scratch and plans to run it with an eco friendly and ethical ethos, along with a kindness and community vibe. Very much in the same vein as what I'm trying to do here at Tea and Cake for the Soul.
Katie and her wacky assistant Talia set up various themed events to make the cafe successful and bring the community together.

This is a typical Rosie Chambers chick lit read but it has a more childlike innocence to it. Katie's Cornish Kitchen has feel good factor and is a very easy read for the summer or lazy Sunday afternoon.
--------------------------------------------------------------------------------------------------------------------------------------------------
About the author
Visit her Blog | Instagram: @littlejojackson_ | Bookstagram: @teaandcakeforthesoul | Facebook: teaandcakeforthesoul | Twitter: @littlejojackson
Jo is a music-loving, tea-drinking, chocoholic, and cake addict who loves to read, travel, and be creative, whether it's by upcycling or writing. Her blog, Tea & Cake for the Soul, was established in 2015, initially to share stories from road trips in the USA and to publish a series of self-help tips for mental health. The blog has continued to grow and also covers money saving tips, eco issues, recipes and other health areas such as menopause.
Jo also works as a freelance content writer and a social media consultant.