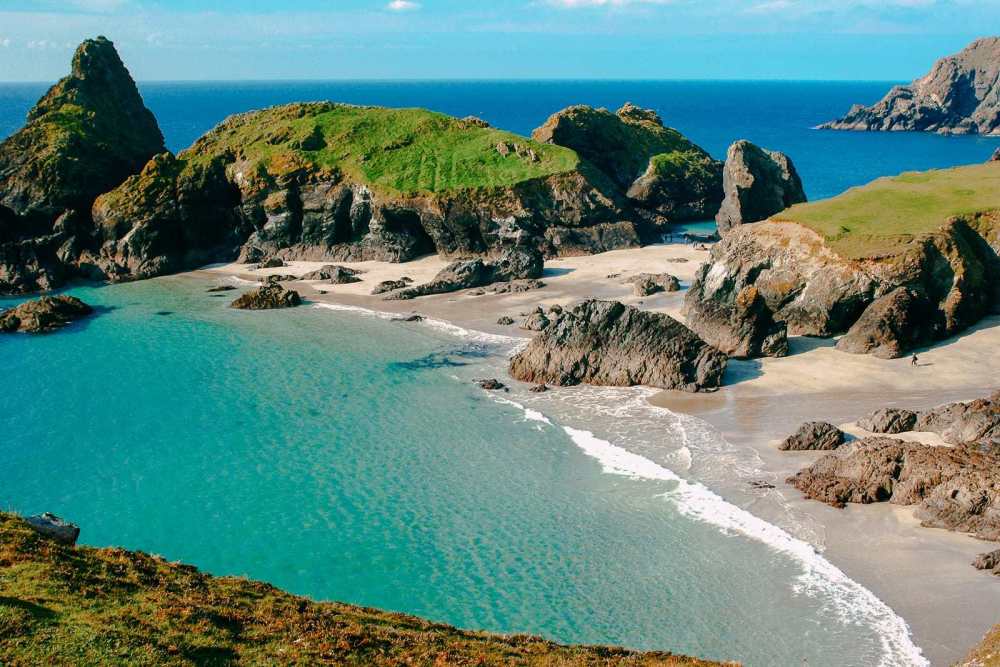 Text by Rachel Jane Foy
With life getting back to normal and people going on holiday in Britain again, why not try Cornwall.
If you've never had a seaside holiday in England before then you're in for a beautiful and mouthwatering treat. For as long as I can remember I've had a sea-side holiday, it's something I really look forward too every year!
Most are filled with some of the tastiest fish and chip shops, ice-cream parlours, tearooms and plenty of local pubs – with Cornwall being of no exception.
One place I had never been to was Cornwall until I went on holiday with my boyfriend and his family! We went to Crantock, near Newquay, it was just beautiful and I've been back twice since then! There's so much to do, here's my list of must-see places in Cornwall:
The Lost Gardens of Heligan
The 200 acres of The Lost Gardens of Heligan have been restored to their former glory and put back the way they belong, being the most beautiful gardens in Cornwall. Heligan is definitely an example of the living and working project that has been running for nearly three decades.

Although there were many flowers out at this time of year, it was fascinating to see the ancient trunks of rhododendrons and imagine what they would look like during the other months of the year.

My favourite area was The Jungle, which was full of bamboos and magnificent tree ferns with a stream running through the middle. The Jungle situated in the heart of Heligan is Cornwall's only outdoor jungle garden and home to the longest Burmese Rope Bridges in Britain.
The Eden Project
The Eden Project is shaped like massive bubble-wrap domes, famous for its unusualness, but what an amazing yet educational day out it is. Situated in St. Austell, Cornwall, the project is a must-see if you're in the area. Over the years, Eden has developed into a haven for plants, animals and amazing exhibits.
In the Rain-forest biome, you can experience the tropics of four of the world's rainforest environments: Asia, Africa, South America and the Tropical Islands. The Mediterranean Biome shows you the landscapes of the Mediterranean, South Africa, California and Australia, where you can discover which plants grow in the warm climates of the world.
National Trust Houses
There are so many beautiful places to discover in Cornwall; from visiting exotic gardens or ancient houses, to exploring the mining history, all encircled by a much-loved coastline. To protect the natural beauty of Cornwall, the National Trust now currently manages over 40% the beloved Cornish coast.
These are my favourite National Trust properties, all have a very interesting history and are situated in beautiful gardens that are worth the discovery.
Newquay
Newquay is famous for its beaches and clifftop views, but there is one thing it is truly famous for worldwide – and that's surfing. If you're walking through the streets of Newquay you're more than likely to see people in wetsuits jogging to the beach, surfboard in hand and no shoes on!
I love the fact that there are so many great places to eat out in Newquay. If you look around the town centre your head will be turned by a variety of restaurants, cafes and good old fashioned British pubs.
English Heritage Sites
Cornwall is famous for its beaches and outdoor activities, picturesque ports and relaxed vibes. It has thousands of years of history and distinctive local culture to explore too. There are fascinating English Heritage sites to visit in Cornwall.
Castles, burial mounds, standing stones and secret passageways all await. The landscape of Cornwall's south coast is the home of charming fishing villages of the so-called Cornish Riviera that is defended by coastal fortresses like Pendennis and St Mawes.
Fistral Beach
Fistral Beach is Newquay's iconic beach, it's also the best surfing beach in the UK and Europe. Fistral is the perfect beach offering simple pleasures of sea and surf combined with first-class beach and seafront facilities.
As well as being home to beautiful scenery and luscious waves, Fistral Beach also has restaurants and foody places to enjoy with a beautiful view! One place i would definitely recommend is Rick Stein's restaurant, it's so casual in there like a posh fish and chip shop!
You can fly to Cornwall and continue your journey from there. It's much better to drive down, there's nothing like a Great British staycation. There are so many more places to visit in Cornwall, this makes it so unique and special, I could go on all day!