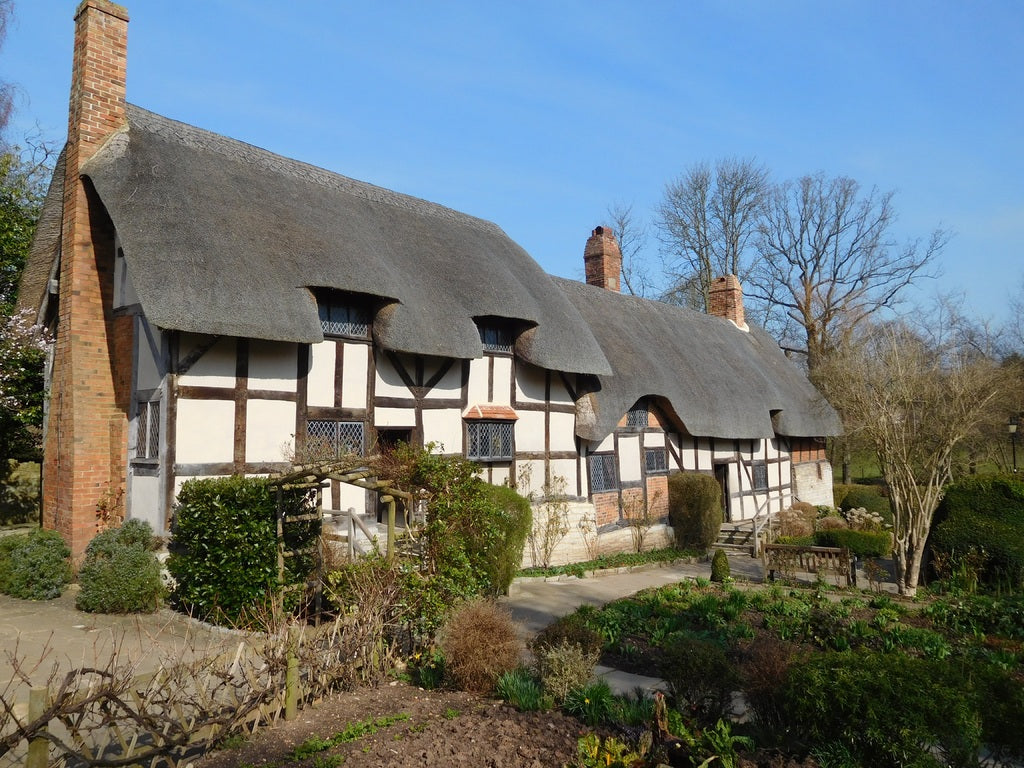 This colourful cottage is in Pembrokeshire, Wales, in a city called St David's. That's right, you read that correctly - a city! But this isn't a little pink flower amidst the hustle and bustle of a metropolitan city, but rather a fun fact of history. St David's is considered to be the smallest city in the United Kingdom, and it's called a city rather than a town or a village because it has a cathedral: the breathtaking St David's Cathedral, to be exact. Back when cities were first being decided, having a cathedral was the only pre-requisite...
This cottage in Bainton Village, is in the civil parish in the East Riding. It's a lovely cottage in a rather tiny village, but that doesn't change the fact that it's bustling with history. It's home to St. Mary's Church, a Grade I listed Anglican church of Norman architecture, which is dedicated to St. Andrew. 
Have you heard the phrase "Historic counties of England" used to describe a county before? Cambridgeshire, where this cottage is located, is one of them. This means that it was one of the counties that was established for administration by the Normans.
This quaint cottage is in Great Tew, Chipping Norton, located in the Cotswold Hills of Oxfordshire, meaning the only thing that screams "you're in the countryside" more than the that ched roof and wreathed door is the sprawling country side which surrounds it. Funfact: though in the Cotswolds, the cottages in Great Tew are not traditional Cotswold builds, because they use a darker stone.
Located in the English civil parish of Lavant, Chichester, this cottage, named "Little Thatch", is pretty picture-perfect, isn't it? Its village was named after the River Lavant, which flows from East Dean to Chichester, meaning a cottage stay and a river sidewalk is on the cards.
The Cotswolds are large, 2,038 km2 to be exact, and most of that space is sprawling hillsides, the Cotswolds Hills,  and plenty of quintessential British cottages. Here are just a few examples of what we mean:
Cornwall is known for its picturesque seaside villages which line the southcoast of England, and so it comes as little to no surprise that it's home to the kind of cosy cottages you can't help but photograph...
Do you think for something to be considered a "cosy"cottage, it needs to be some where that gets cold? Well, if that's your definition,  then the Scottish highlands definitely meet the requirements,  and the British cottages here are often dusted with a coating of snow, making the crackling fireplace and cosy cushions all the more inviting.
When people think of Welsh cottages, they might think of the South West coast and all the quaint seaside villages that populate it. However, deep into the inner countryside, you'll find equally picturesque cottages, though the seaside views are replaced by meandering hills that look plucked out of a classic novel.