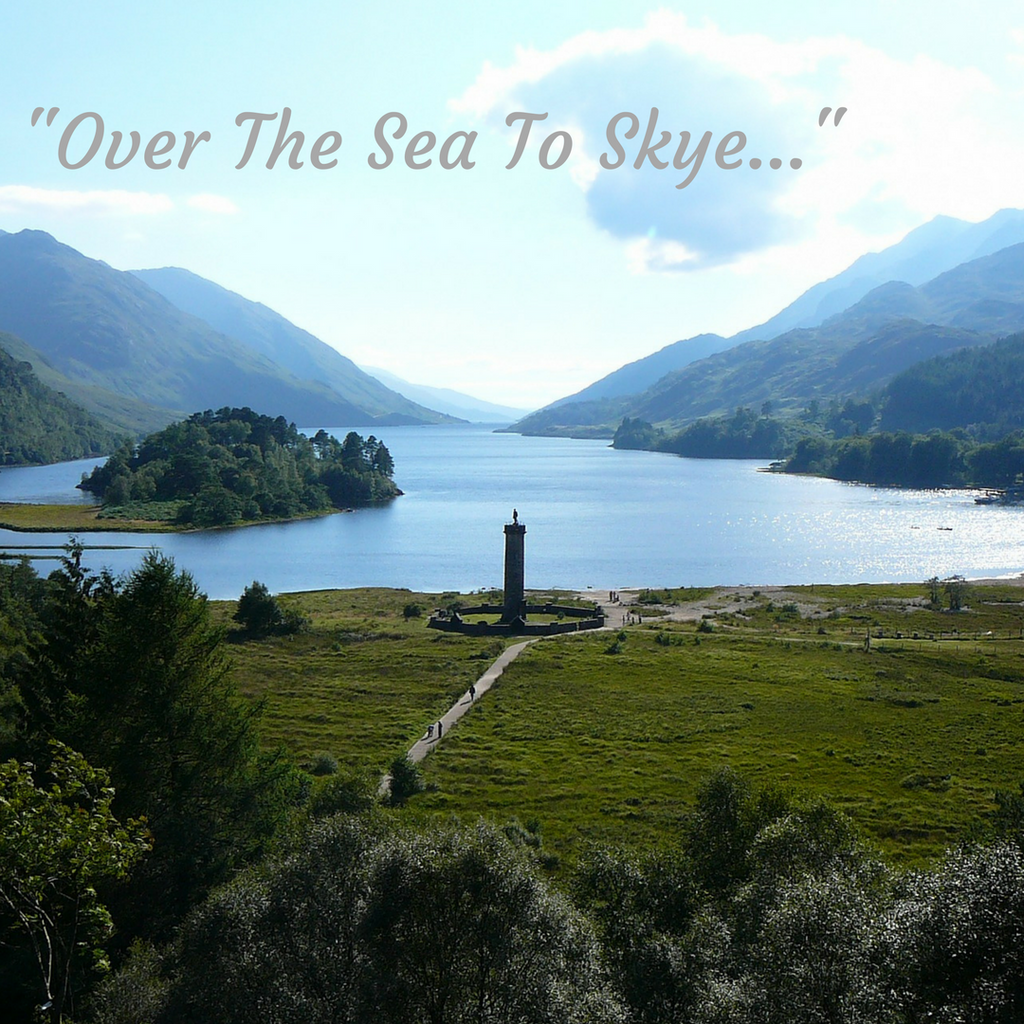 Movies and TV series usually brought the Scottish Highlands to life as a world some thought long forgotten.  But, who wouldn't want to jump on the back of a horse and go galloping through the rolling green glens, the rushing streams and rivers, and getting lost in the beauty of such a specular place?
When you picture the Scottish Highlands, you think of luscious hillsides, beautiful forests, traditions, clans, kilts, red hair, and accents to give you goosebumps.  Maybe you think of the Loch Ness Monster, castles, and a world from fairy tales.  Do you think of magic stones that can transport you from your own time to the 18th century, taking you from everything you once knew?
The Scottish Highlands make fairy tales seem like a reality, and within reach for us all.  Diana Gabaldon brought the 18th Century Scottish Highlands to life on the page for her readers, in her Outlander© book series, making us feel like we were living in a much simpler time with the handsome James Fraser and his clansmen.  What woman these days doesn't go a bit weak in the knees at the thought of a strapping young Highlander in a kilt??
Diana Gabaldon's characters were given faces, bodies, feelings, and a bit of a wider fan base, when Starz© brought these amazing stories to life in their Original Series "Outlander."  I don't know about you all, but the love story Gabaldon wrote for her two main characters, Claire and Jamie is one that I've dreamed of, and something you don't see every day.  While their story is a bit…. unconventional, it is something that keeps the readers and viewers coming back for more. 
September welcomed the long awaited return of our two favourite Scots, in the Starz© Original Series.  To coincide with the return of Season 3 of "Outlander" Quaintly & Co has some unique limited edition Outlander inspired items.  This upcoming season takes place (SPOILER ALERT) just about nine months after we last saw Jamie and Claire, after he sent her back through the stones to her own time, preparing for the birth of their wee bairn. And Claire coming to terms with the fact that the love of her life might be gone forever.
https://www.starz.com/series/outlander/featured
While we know Jamie in fact survived the Battle of Colloden, and is basically living as Grizzle Addams, Claire believes he died on the battlefield.  We get to live through their anguish as we  follow each of their individual struggles, for 20 years, both of them living almost half al life without each other.  It makes the viewer wonder, when Claire ultimately discovers that Jamie lived, is their love strong enough to survive so many years apart? 
The question on my mind, and I'm sure every other Outlander fans mind is "Will Jamie and Claire find each other again, and will they still love each other as much as they did?"
It's a good thing we'll have our Outlander inspiration from Quaintly & Co. to get us through the emotions that each episode of this series bring with it!