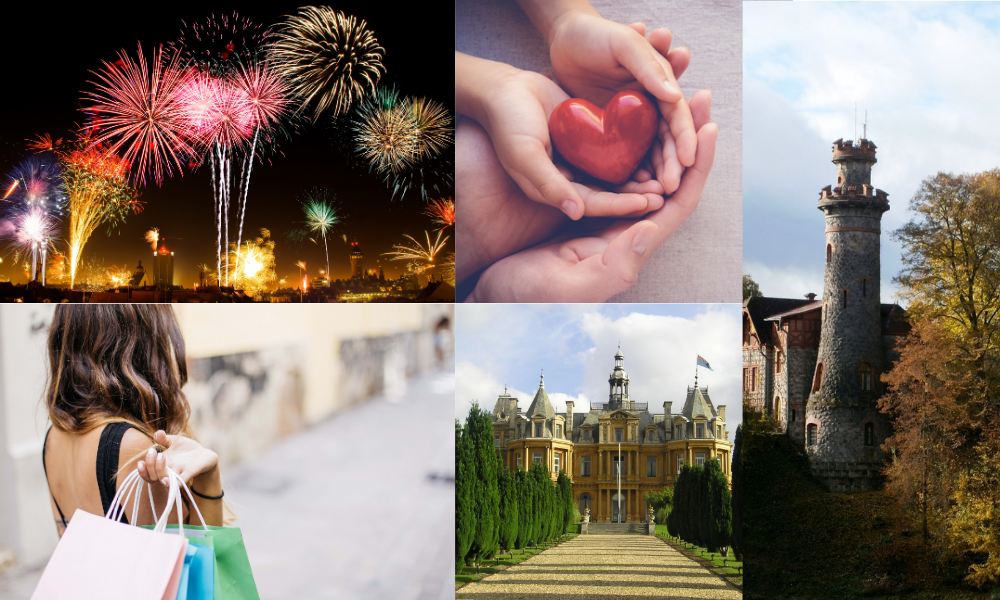 We can't cover everything that's ON IN BRITAIN, but we can let you know about some key dates and events that will mean you're clued in on the activity taking place during the winter months.
New Year's Festivities
Unfortunately, New Years fireworks have almost exclusively been cancelled throughout the UK this year,  but you can still replicate some of the famous traditions from home, or start getting excited for your trip for 2022. Some sparklers in the garden will make a fun start! In Scotland, the New Year is celebrate Hogmanay, so why not try some Scottish delicacies to get in the spirit. Haggis, anyone?
Burn's Night
Scotland certainly know how to liven up the cold days and nights after Christmas, and between Hogmanay and Burn's Night, January in Scotland gets pretty lit (excusethepun...) Burn's Night takes place on 25 January, and is a celebratory dinner for the life and poetry of Robert Burns, a much-adored Scottish poet. Typical Burn's Night food includes: classic smoked fish soup, haggis, neeps, tatties and of course a clootie pudding. Taste your way to Scotland this nippy January.
St. Dwynwen's Day
If you'd rather experience a typically Welsh day on 25 January instead of the Scottish celebrations this year, then luck would have it that these two British cultural events happen on the same day. Dydd Santes Dwynwen is basically the Welsh version of Valentine's Day, which celebrates Dwynwen, the Welsh saint of lovers. The cultural activities are similar to that of Valentine's Day, and focuses on romantic love, so what better way to get in the spirit than to send a love letter?
Post-Christmas Sales
The post-Christmas come down can be pretty sad, but there's nothing like some bargain sales across Britain to provide you with forsome much-needed retail therapy.
Once the hustle and bustle of Christmas is finished, the sales begin nationwide - almost as soon as Boxing Day in many high street stores.