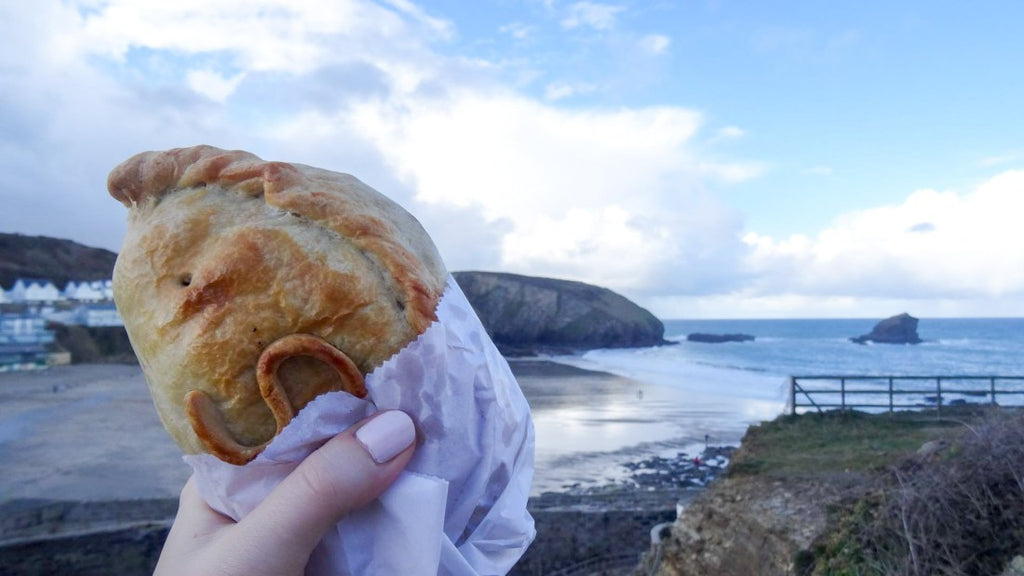 by Salty Songs
During the 17th and 18th Century the Cornish pasty became popular with Cornish workers, particularly tin miners as a complete meal they could take down the mines. The crimped crust was used to hold the pasty in their dirty hands, and not designed to be eaten. It is thought that there was a savoury half and a sweet half for the miners to enjoy hot or cold.
These days it's easy to pop to a shop and pick up a freshly baked Cornish pasty, but there's something special about making one yourself. It is a great skill to know if you want to show off to your friends, or just stock up your freezer with prepared ones you can just pop into the oven when you haven't been to the shops. With a mum who is a trained pastry chef you would've thought that we would've grown up making our own pasties, but sadly that is not the case, and it's just something I have invested time in recently. I used the following recipe and they turned out just 'ansom, but you may want to tweak slightly once you've mastered the basics.
I n g r e d i e n t s
450g plain flour
2 teaspoons baking powder
1 teaspoon salt
125g unsalted butter
2 egg yolks
125ml cold water
450g potato (finely diced)
150g swede (finely diced)
300g beef skirt (finely chopped)
150g onion (finely chopped)
Salt and pepper (to season)
40g butter1 beaten egg (to glaze)
M e t h o d
Using a food processor mix the flour, baking powder, salt, butter and egg yolks until crumbs form, if you don't have a processor just rub between your fingers. Slowly add the water until the pastry forms, you may
not need all the water, so add little by little. Wrap in clingfilm and leave to chill for an hour in the fridge.
Preheat your oven to 180°C (gasmark 4). Flour your board and rolling pin and roll out the pastry to your desired thickness, the thinner you make it the more likely holes will appear once you fill your pasty. Use a dinner plate to cut out circles for your pasties, you should be able to get 5 or 6.
Season your vegetables and beef and layer on one half of the pastry. Add small knobs of butter on top and then seal your pasty with the egg as you fold one half over to meet the other. Crimp the pasty all the way down one edge to form a tight seal. Glaze the pasties with remaining egg and cut a small hole in the top.
Cook in the oven for about 50 minutes until they are golden brown and the filling is thoroughly cooked. Enjoy your Cornish pasty straight away, or leave to cool. You can also cook the raw pasties straight from the freezer, but make sure you allow amply cooking time.
IF YOU DON'T WANT TO MAKE YOUR OWN.. Check this Blog Post -- Where to Find the Best Cornish Pastry