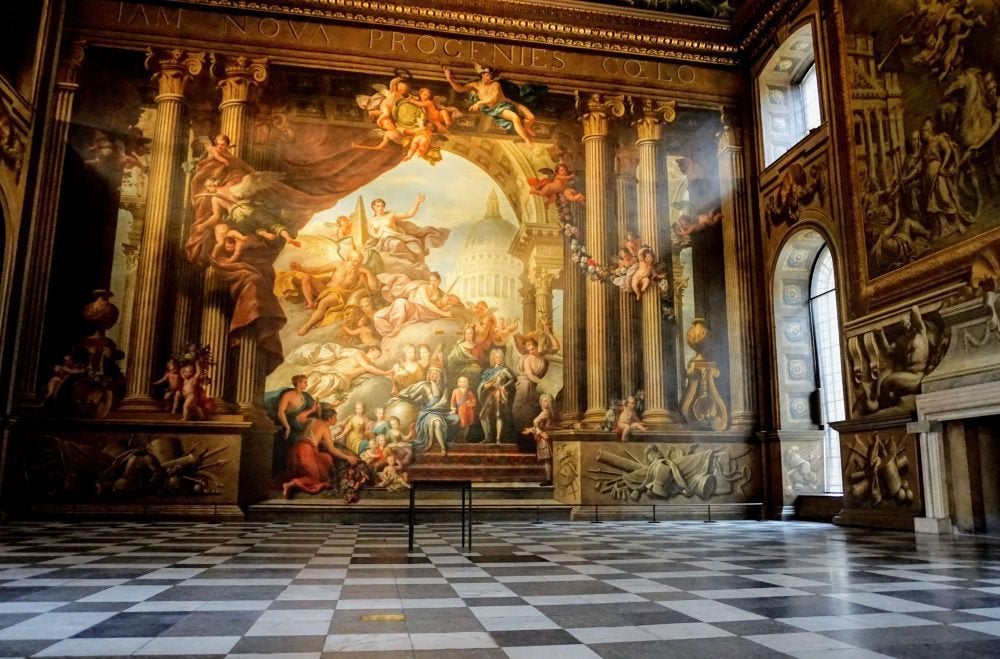 Is there ever a better reason to visit a city like London than to get off the beaten path and travel deeper for those lesser known hidden gems and secret spots?
The hidden gems that only the locals seem to know about and treasure for themselves? I think not. And London is no exception. Of course you want to see all the main London attractions, like Big Ben, Buckingham Palace and maybe the London Eye, but for me, finding those unusual and quirky spots and exploring London's secrets beyond the regular tourist attractions is what makes a city break a magical one.
So, is it still possible to discover secret places in London that remain hidden from the rest of the tourist crowds? Absolutely. And, even just adding a few of London's secrets to your itinerary will really sweeten your trip to the city!
We have compiled a list of the best hidden gems of London, from the quirky and unique to the most stylish local hot-spots that are a bit off the beaten path. London's secrets and cool places you don't want to miss…
St Dunstans In The East
I flamin love this place! If there was ever a perfect epitome of a 'Secret London' then let St Dunstans be it. Just north of Tower Bridge in the bustling Bank district sits a once beautiful piece of architecture (some parts Christopher Wren) that was blown apart in the blitz, 1941. Part of the church still remains but the internal gardens have been planted to create the effect of nature winning out in times of destruction – it's beautiful. The odd person can be found sat on a bench, worshipping at the alter of shrubbery and serenity and even the few tourists who have stumbled upon it keep quiet and respectful as they wander the grounds. A inspirational place for a little recoup from the noise of the city, and far from just an abandoned building – this is one of my favourite hidden gems of London.
The Vaults
The disused railway arches of Waterloo may at first feel like you've stumbled a little too off the beaten path and into a den of naughty mischief you might get in trouble for. But, in these secret arches, the daring and all things artistic is encouraged. And how appropriate it all began with the man Banksy who proposed these tunnels could be brought back to life again with street art and a constantly changing canvas of tunnels. Anyone can rock up and make their stamp and it has to be one of the most colourful and unusual places to see in London. The adjoining tunnels have also been turned into funky venues for the arts; theatre, music venues, and the occasional fashion show. Their website has more info on what's on.
The Barbican Centre
If you like architecture and you're at the nearby Postman's Park, make the trip to a little unknown estate called the Barbican. We're not talking pretty architecture mind you, far from it! The Barbican is a classic example of London Brutalist architecture that sprung up after the war in the late '50s and '60s and it's pretty horrendous as far as design goes. But that's what makes this place amazing. A concrete housing estate of tower blocks that is so ugly it's unique. Residents hang baskets of flowers from their balconies to contrast and enhance the landscape and the high walk system which connects all parts of the estate is a peaceful pathway away from the traffic below. I'm sure this was once a residential area that locals would have rather kept a London secret but now it's a cool little gem worth showing off a little.
The Barbican estate also has an internal arts centre (Barbican Centre) which, if you can find it, is a haven in the city. An internal lake is the centrepiece of a theatre, cinema and restaurant complex and believe me – you won't want to forget your camera. A real beauty and a beast.
Postman's Park
Not far from St Pauls Cathedral, just off the beaten path, Postman's Park is one of many secret London Green Spaces away from the hustle and bustle. If you park yourself on a bench you can quite imagine it gets a little busier around lunchtime, since the tall buildings which hem you in are part of a busy business district. It actually got its name from the number of postal workers from the nearby Post Office headquarters who would eat their midday sandwiches here.

However, it's not just a quirky little spot to park your bottom for a while. Postman's Park is also famous for its memorial plaques to Heroic Self Sacrifice. In 1900 the Lord Mayor and Bishop of London unveiled this new memorial to commemorate ordinary people who died while saving the lives of others. The pretty hand-painted tiles make for some interesting reading whilst you tuck into your tuna baguette.
St. John's Lodge Gardens
So London doesn't do too badly on the number of green spaces in the city but this little special gem is just that extra bit unique and so secret you might be the only person enjoying this hidden gem of London! St. John's Lodge Gardens is actually part of Regents Park and is owned by the Sultan of Brunei, whose neighbouring mansion looms over. Being the nice guy that he is, he chose to make these gardens public so that you and I could enjoy this landscaped beauty.

St John's Lodge gardens really does feel like a secret garden out of a classic English novel. Each little section is like a room without a roof, lined with high Buxus hedging making it all the more hidden, plus the occasional sculpture for the romanticists – the kind of place you could expect an amorous couple on a bench, it's so dreamy. If you're looking for a secret London spot with a bit of magic, you've found it!
London's Silver Vaults
The largest collection of silver in the world lies hidden beneath your feet just a stones throw from Covent Garden. Anyone who is anyone buys their silver from London's Silver Vaults so there's always the chance you might bump into George and Amal buying their next set of Clooney tableware. 30 specialist dealers have set up shop in this bizzare secret place in London – think Alladins Cave meets Wormwood Scrubs, it's all a bit Italian Job.

Built in 1876 to store London's wealthiest residents' valuables, it soon became a spot for a bit of silver trading. By 1953 the building was fully operational as the worlds largest antique silver subterranean shopping mall. It's free to the public and you never know, you might resurface with a £16k silver barbeque under your arm. A literal hidden gem that even most Londoners haven't heard of and a fun experience even if you don't intend to buy.
The Painted Hall (Royal Naval College)
The Painted Hall at the Greenwich Naval College will knock you off your feet and blow you away. Apparently London's answer to the Sistine Chapel but in my opinion more beautiful, and if you arrive early you could have this London secret all to yourself! And with no restrictions on photographs like its Italian equivalent, feel free to arrive in your most photogenic hat and ready to twirl for the camera – believe me, when you see the place you will want to do just that!

The hall is entirely painted by hand and was completed in 1726. Given its beauty it should be one of those places to visit in London that the world and his wife knows about, yet because it has been in a renovation status for the past few years it's almost become a forgotten secret. I can't imagine it will remain a London secret for long now that instagram has got its hands on it though.

Greenwich is often an area overlooked by tourists yet, in my opinion, it is one of the best areas of London for history and beauty – why don't you consider some of these tours and make a day of it…
The Tulip Staircase At The Queens House, Greenwich
If you are exploring the area of Greenwich looking for more secret places in London you won't want to miss the beautiful staircase at the Queens House. The Queens House might not look out of place in this historical neighbourhood, but in its day it was almost 100 years ahead of its time and would have been surrounded by more Tudor style buildings. But it's not only the architecture that was avant-garde, as you will see for yourself its innards are also pretty unique too.
This free museum is home to many a beautiful feature, like the Great Hall's chequered floor and a well-stocked art gallery. But, it's the Tulip Staircase you really must see. Britains first self-supporting staircase is not just a marvel in geometry, it is possibly the most stunning staircase you will ever set eyes on. Interestingly, the striking shade of blue paint is made using crushed glass.
This London hidden gem is just a 5 minute walk from Greenwich Market – don't miss it when you're in Greenwich!
Sir John Soane's Museum
One of the lesser known places in London, the Sir John Soane's Museum is an Aladdin's cave you probably never knew existed! A little off the beaten path but not too far from Covent Garden, you could easily while away an hour or two in this most interesting of residences.

Sir John Soane was an architect and passionate collector of art, antiquities and amazing artifacts. He set up his home as a bit of a showroom to bedazzle future clients and a giant figurative display cabinet to impress party guests – he was quite the exhibitionist and host. The house is like nothing you have ever seen before and a maze of amazement, I cannot recommend this house enough if you want a bit of a surprise and a change from the usual London attractions – but sshhh! We don't want everybody knowing about this secret place, there's barely room to swing a cat as it is!

This is one of those secret buildings in London where you question if you have indeed got the right address, unimposing from the outside you could actually walk right on by. It is, in fact, a very ordinary-looking house at 13 Lincoln's Inn Fields, Holborn.
The Royal Exchange
If you're really up for seeing London off the beaten path make the trip to the non-touristy area of the Bank district and treat yourself to the poshest secret drink in all of London. Built as a centre of commerce in the 16th century, The Royal Exchange on Cornhill has all of the opulence to go with your glass of champagne. Park your bottom on a plush velvet bar stool at the Fortnum and Mason bar and drink up your bubbles at one of the most beautiful hidden gems of London that only the locals seem to know about. Rest assured that the remainder of London hasn't discovered this beautiful little arcade for drinks yet!
It's opulent, it's grandiose and most pass it by unnoticed in this busy banking district. It's one of London's magical places and if you fancy a bit of luxury shopping after your aperitif then the Royal Exchange is the perfect place for Boutique spending.
The Bourne And Hollingsworth Buildings
If you want the best place for brunch in London then make your way to the Bourne and Hollingsworth Buildings in Clerkenwell. Not only is the food amazing and very good value, but the surroundings are also so cool and unique that you will want to stay for lunch and dinner too!

Not particularly exceptional from the outside you could easily miss this place but once inside it's a feast for the eyes as well as your belly. Locals are well aware of their magical local brunch spot but being an area of London off the beaten path, it's a bit of a secret place unless you're in the know.

Floral is the focus and with beautiful botanical prints everywhere you could easily be in your wealthy grandma's crittal garden room, complete with silverware and butler. Order the smashed avocado on toast and a second cup of coffee just so you can linger a while. To beat the locals to a table, you might want to book ahead of time.

Incidentally, the Bourne and Hollingsworth Buildings even have a hidden bar in their basement too – another little gem and London secret.
The Mayor Of Scaredy Cat Town Hidden Bar, Spitalfields
How could this be a London hidden gems post without including at least one secret bar? And the prize position goes to The Mayor Of Scaredy Cat Town. A stone's throw from Spitalfields market, this hidden basement bar is the perfect spot to avoid the crowds and hole up for the evening with one of London's secrets tucked under your hat. Attached to the diner Breakfast Club you make your entrance through a fridge door and exit through the loos – the bit in between is up to you but make sure it involves a lot of cocktails!
I've been in a few hidden bars in London, and in fact, several other Breakfast Club locations have more hidden bars to their name, but none so friendly as this one – we even received a hug from the guy on the bar who seemed so pleased to see us again! Order the nacho's and make yourself comfortable, there is no need to move on from this cosy secret London location.
The Counting House Pub
Probably the most beautiful London pub in all of the city, dripping in 19th-century decadence. The locals have it nailed as the best place for a pie and a pint but tourists pass it by not realizing what London gem lies inside!
The Counting House was built in 1893 as a banking hall but the foundations of the building sit on the north wall of a 2000 year old Roman basilica. It was the Roman equivalent of Westminster and being the largest basilica north of the alps its size demonstrates the importance of Londinium to the Romans.

Pies are local and handmade and there are several cask ales on offer. You can even book a nights stay too in this London hidden gem – why don't you check out their bank themed hotel rooms here.
The Nomadic Community Gardens Of Brick Lane
Brick Lane itself is full of surprises anyway, from some of London's best street art to the coolest bars and unique markets. But the Nomadic Community Gardens are interesting to say the least – probably the quirkiest of places on this list of London's secrets, that's for sure! Like an allotment went to seed and Banksy moved in. Like someone spilled a giant bag of skittles and left an open space of rainbow proportions. Made equally more impressive since all of this started with an abandoned piece of land and a charitable vision that this could be turned into a blossoming garden where those who needed it most could grow food, create a pocket for the arts and just be part of a local community.

Grab a drink from the Roving Cafe near the entrance and soak up this relaxed environment which remains a bit of a secret from the masses. Definitely one of the most colourful secret places in London.
Little Venice
There are no gondola's and you won't get ripped off for icecream but you can stroll canals till your heart's content. Few people realize that hidden away a short distance from Regents Park and Paddington Station is the secret London neighbourhood Little Venice – a collection of houseboats and a cafe on the Regents Canal.

It's certainly a different side of London that you wouldn't think you'd see. Whilst the world passes by quickly up there on the street, life saunters on to the sound of lapping water and quacking ducks down here on the canal. It's probably one of the most interesting walks you can take in London and great for kids if you carry on as far as the London Zoo. It's one of the earliest London hidden gems we ever came across and yet it still remains tranquil, serene and elusive to most tourists.

Stop at the triangular pool to visit the cafes and art gallery or even book yourself a night on the floating hotel. The Rembrandt Gardens is one of those rare secrets of London that offers a place for the perfect picnic away from the crowds.
Leadenhall Market
Off the beaten path, London has so much to offer after you've seen the main tourist attractions. You could combine a trip to Leadenhall Market with a visit to the Tower of London or our other hidden gems, St Dunstan's In The East and the Royal Exchange.

Better known as Diagon Alley to Harry Potter fans, Leadenhall market is more than a film location. The architecture is stunning at this 19th-century market, with its colourful wrought iron and glass structure. Nowadays it's a meeting point for after-work drinkers who spill out into the passageways, and also a spot for retail therapy, but the history of one of the oldest markets in London is fascinating.

A celebrated character in Leadenhall during the 18th century was 'Old Tom', a goose which managed to survive the slaughtering of 34,000 of his fellow geese. He became a great favourite in the market and was fed at the local inns. After his death in 1835 at the age of 38, he lay in state in the market and was buried there.

Leadenhall Market is part of the Harry Potter Guided Walking Tour with GET YOUR GUIDE where you can walk in the steps of your favourite wizards and discover more lesser known treasures of the Harry Potter world. A 5 star reviewed tour for sure.
------------------------------------------------------------------------------------------------------------------------------------------------

Get to know Alex, the treasure-hunter behind this map of hidden gems

Alex writes at MyLifeLongHoliday.com - a travel blog with a focus on finding those unique places when you travel. Whether it's a hidden bar, a great view, a quirky neighbourhood or the best eats - she shares her passion with you.