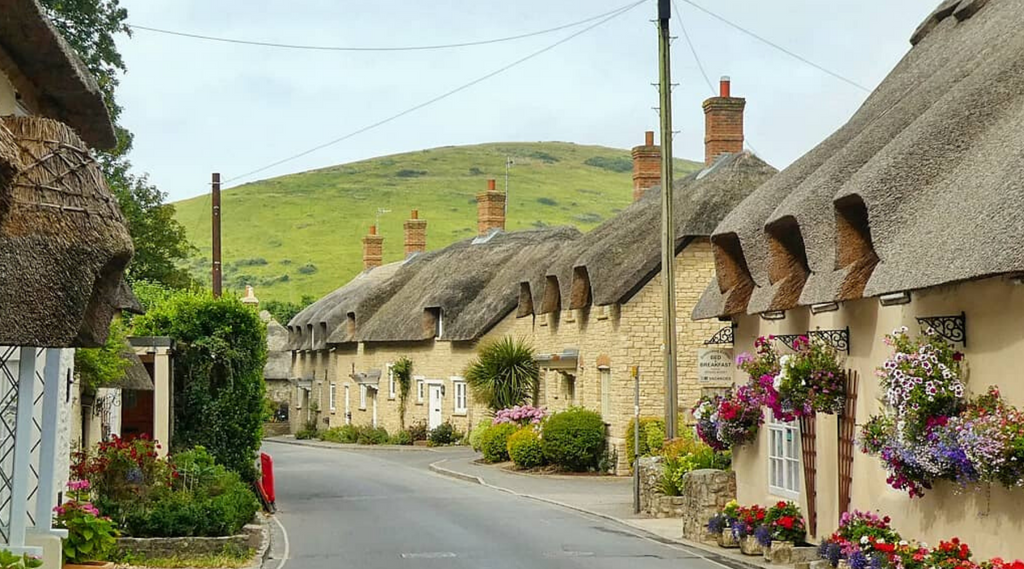 Love British Lifestyle discusses photography and the wonders of Britain's charming villages with amateur photographer Janet Comer.
Janet is a UK-based photographer who shares her captures of the beautiful places she has visited on her Instagram page @janet.comer.
With 2,735 posts Janet's Instagram is full of beautiful images captured around Britain and further afield, including New England, New York, Canada, Cyprus and more!
Could you tell us a bit about your background in photography?
I am an amateur photographer, with no formal training. For most of my shots, I use my camera's automatic settings and edit my photos afterwards. I've enjoyed taking photos for many years and although I may not have any technical experience, I feel that I have developed an eye for good composition. I have also recently upgraded to a bridge camera, which I hope will allow me to improve my photography skills further.  
What makes you so passionate about photography?
I have always enjoyed travelling and visiting picturesque places, and love to take photos to remember the beautiful scenes and capture moments I have experienced. My daughters encouraged me to join Instagram and so I have been able to share these images with others. I have been overwhelmed with all the positive feedback and comments from my followers. What started out as a hobby has now developed into a real passion for sharing and recommending destinations for other people to enjoy.
What are some of your favourite things to photograph?
One of my favourite things to photograph is a quaint Cotswold village, especially a street scene,
full of cottages which have stood the test of time. My Instagram account is predominantly full of 'chocolate box' thatched cottages, which I find charming and heart-warming and I love to share my finds with others.
Do you have any significant stories or funny anecdotes that have happened during a photography session?
The only thing that comes to mind is my frustration, upon visiting a much desired location, to find it is either 'bin day', or a pretty scene is obstructed by scaffolding or parked cars. I recently went to the beautiful Cotswold village of Castle Combe, which had been high on my list to visit for some time. Upon arriving my heart sank, as right in the middle of the iconic scene by the bridge stood a big white builder's van! The nearby thatched cottage was surrounded by scaffolding and the beautiful ancient Market Cross was completely boarded up for restoration. Despite my initial disappointment though, I still managed to take some nice pictures and enjoyed a delicious cream tea in the village pub!
What camera do you use to take your photographs?
I currently use a Panasonic Bridge DC FZ82 which I upgraded from a Panasonic TZ80.
We asked Janet to select five of her favourite images taken in the UK and explain a little bit about the photos and why she selected them. We're pleased to share these photographs with you:
Great Tew, Oxfordshire
 "This photo is undoubtedly my most popular, as it has been liked and shared many, many times. It was taken on my first ever visit to Great Tew and I remember standing in front of this cottage, thinking I had been transported into a real life fairytale!"
Image: © Janet Comer
Bretforton, Worcestershire
"This is one of my favourite villages where time seems to have stood still. This particular shot conjures up a scene that could easily have Miss Marple stepping out of the pretty cottage, with wicker basket tucked firmly on her arm!"
Image: © Janet Comer
Horning, Norfolk
"This photo, taken on the Norfolk Broads, is a favourite of mine as it was taken at the bottom of the garden of the cottage we used to rent each year for our family holiday. So many lovely memories of messing about on the river in a boat!"
Image: © Janet Comer
Snowshill, Gloucestershire
"Snowshill is one of my absolute favourite villages and this particular photo was taken on my last trip out before the Coronavirus hit. My daughter Abby took me to Broadway and Snowshill and we both really enjoyed a peaceful and relaxing day there, with no idea what worrying times we were about to face, especially Abby who is a paramedic and now working on the frontline!"
Image: © Janet Comer
Micheldever, Hampshire
"We were on a trip to the New Forest and decided to take a detour into this village when we turned a corner and this beautiful cottage suddenly appeared, just begging me to stop and get out my camera. I instantly fell in love with it!"
Image: © Janet Comer
We would like to say a big thank you to Janet for chatting with us and sharing an insight into her photography! Keen to stay up-to-date with Janet's latest shots around the UK and beyond? Join over 25,000 other followers and follow Janet's journey! Janet's handle on Instagram is: @janet.comer. Enjoy!