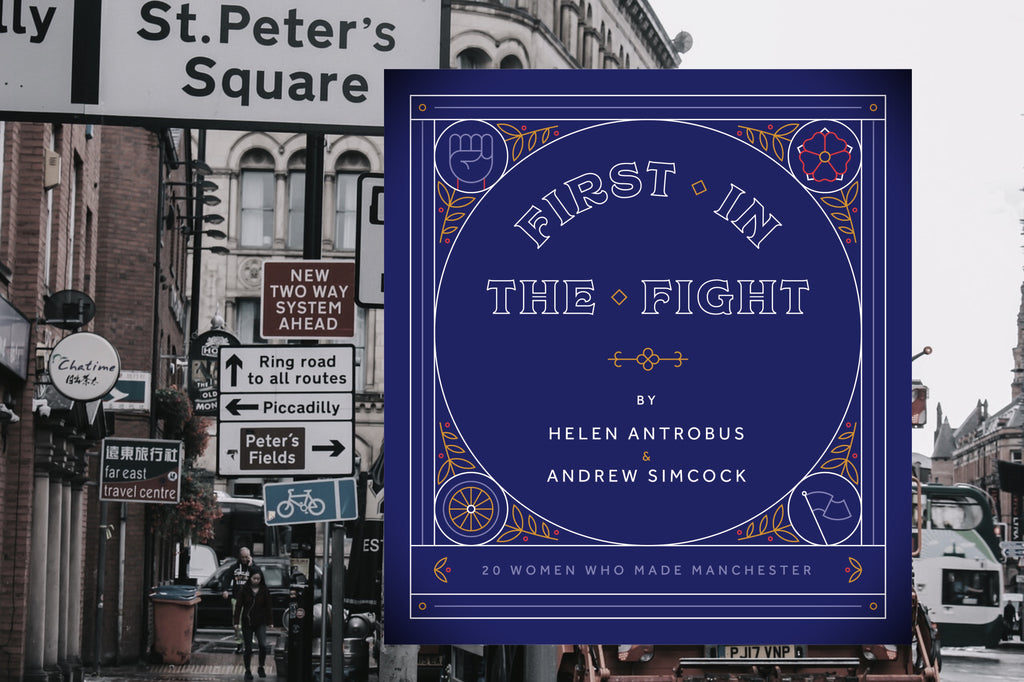 by Andrew Simcock and Helen Antrobus
This is a beautiful, illustrated book celebrating the pioneering, radical women of Manchester. A statue of a woman was to be erected in Manchester because, and I won't be too critical because this is at least a start, we're still asking "where are all the women?" in 2019.

In order to decide which statue should stand in St. Peter's Square, along - list of 20 Mancunian women was made, followed by a shortlist of 6 and the winner, Emmeline Pankhurst.

Figures like Pankhurst are undeniable symbols of freedom and power, thus choosing her for the statue is hardly a disputable decision – statues are, after all, emblematic. However, having this book is just as important to the process, because it reminds us that all of them could be (should be) celebrated in someway, and of just how bloody and grueling (how bloody grueling) it was to be first in the fight.

The book touches on how many people(myself included) like to think of themselves as people who would've been at the forefront of the fight for women and equal voting rights. Reading this was a humbling reminder not to glamourise the sacrifices that had to be made or the bodies that fell in order to get us where we are today. We owe a lot to these women: the ones leading the way but also the nameless women, like those who fell in the Peterloo massacre.
Photo credit: orlando-books.blog