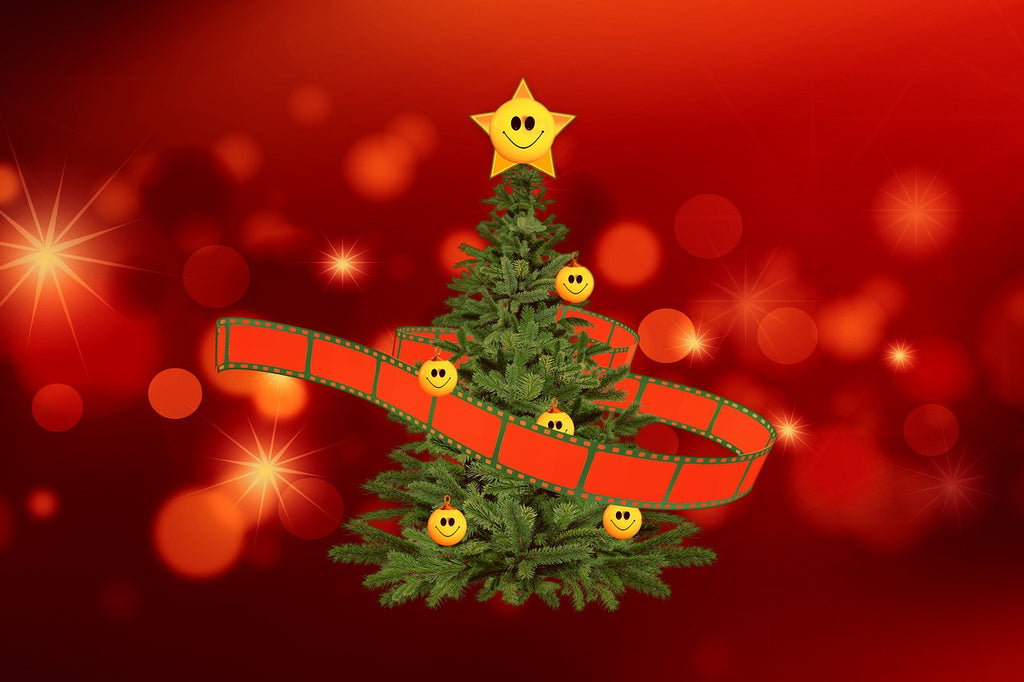 1. Love
Can a film actually get more British than the cast of Love Actually, the setting of London at Christmas, a cheesy Christmas song that nobody can get out their heads, office Christmas parties, school productions, Number 10 Downing Street? I'm not convinced it can. From the halls of Christmas-panic shopping at Selfridges to the banks of the Thames, Love Actually has to be one of Britain's favourite Christmas films. Can you go wrong with Bill Nighy, Hugh Grant, Kiera Knightly, Emma Thompson... actually, we don't have the space to list everyone on this star-studded British cast!
2. The Holiday
There's nothing like an American superstar like Cameron Diaz to show how contrasting Christmas on different continents can be. The plot of The Holiday is simple, heartwarming and romantic, like all feel-good Christmas films should be. Diaz's character has had enough of her life, so does a house swap for the holidays, trading her flashy life in the States for the a sleepy British countryside Winter. It was, in parts, filmed in Godalming and Shere, a town and village in the county of Surrey which dates back to the 11th century. The cottage Diaz's character resides in can be visited... well, kind of. The field in which it was constructed for filming sits next door to St James's Church, Shere.
3. Last Christmas
Last Christmas (ha), Last Christmas hit the big screen and proved that not all the goodies are oldies when it comes to festive films. It stars Game of Thrones' Emilia Clarke and is endlessly uplifting, though not without emotional and shocking twists and turns. As it's set in London, you can only imagine how perfect the setting is for Christmas. Especially as the main character works as an elf in one of London's busiest department stores...
4. Arthur Christmas
It's not Christmas until you've watched a festive animation. Favourites include How The Grinch Stole Christmas with Jim Carey, The Polar Express with Tom Hanks, Klaus with J. K. Simmons... Oh, I could go on forever. But a specifically British highlight is Arthur Christmas. It starts with Santa's workshop, alive and bustling, elves at work and toys being made for the good children far and wide. But then Arthur realises that a little girl from Cornwall, England, hasn't got her present... But Arthur's got a plan to fix it.
5. Scrooge
An iconic novella by the equally (if not more) iconic British novelist Charles Dickens, A Christmas Carol,  set in 19th Century Victorian England, will go down in history as one of the most consumed British Christmas stories, especially when you consider all its forms. Remakes include everything from The Muppets film version to the 1951 film, Scrooge, which is an old-school Christmas film you've got to see. There's even the 2009 rom-com adaptation Ghosts of Girlfriends Past, with Matthew McConaughey. Scrooge stars Scottish actor Alastair Sim as the infamous Ebenezer Scrooge, this retelling of Dickens' fiction is the perfect window into British history while simultaneously a Christmas story. The best combo, right? We are told the story of Scrooge, a humbug who refuses to celebrate Christmas. But after being joined by some ghosts of Christmas Past, Present and Still To Come, something's gotta give...