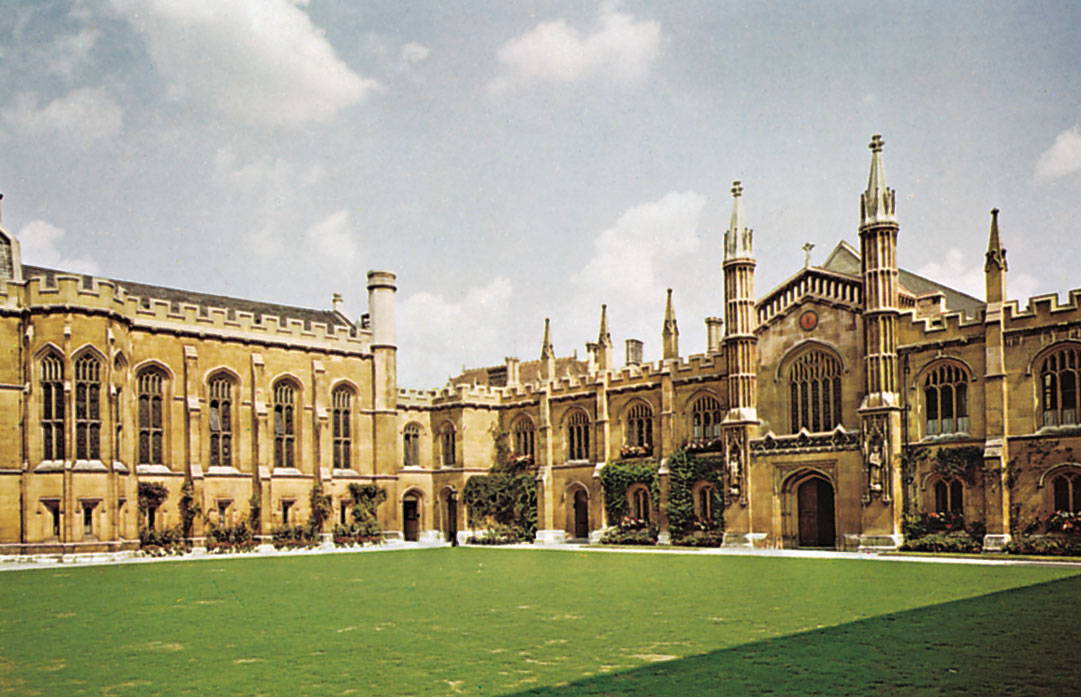 Famous Poet Lord Byron was a student of Cambridge University in the 1800s. College rules stipulated that attendees must not house dogs in their quarters, so Byron flouted the rules by housing a bear in his instead.
The university's famous publishers and printing press "Cambridge University Press" is both the oldest in the world and the second largest.

Cambridge's colleges have produced no less than fourteen of Britain's Prime Ministers over the years, the first of whom being Robert Walpole in 1721.

We all know that Sir Isaac Newton discovered the theory of gravity when an apple falling onto his head prompted him to find out exactly why objects fall the way they do. But did you know that he was studying at Cambridge in 1687 when he made the discovery?

Cambridge University has over one hundred different libraries. Its main library tower is entitled to house a free copy of every book and periodical published in the UK.

Cambridge University has not only produced fourteen of the UK's Downing Street residents over the years, but its alumni have also garnered 194 Olympic medals, most notably in recent years Alistair Brownlee's triathlon gold.

Aside from Byron's bear, there has more recently been another exception to the "No dogs" rule at Cambridge. YoYo the well-loved rescue basset hound belonging to the master of Selwyn College gets round the rules by defining himself as a "very large cat."

The first bridge to be built using mathematical principles still stands at Queen's College. Designed by William Etheridge and built of wood by James Essex in 1749, the delicate yet sturdy structure is completely self-supporting.

You'll find another curious Cambridge landmark on King's Parade in the form of the university's Corpus Christi Clock. The clock only tells the correct time once every 5th minute, in a humorous representation of the relativity of time.