GO ANYWHERE YOU LIKE BUT MAKE SURE YOU GO GREEN!
TRAVELING ABOUT TOWN
Cambridge's centuries old winding streets and meandering river Cam provide the city with and intricate network of travel possibilities whether you choose to take to the water or to two wheels, but whatever you do, make like a local and leave the car at home.
Whether the popular use of bicycles in Cambridge has developed as a response to the infrastructure of the town as the easiest mode of getting around, as the most economic and romantic choice for its resident intellectuals, or as a conscious planet-friendly decision for a city whose residents have always championed the eco-friendly... you'll find that the streets hum with the faint buzz of cyclists changing gears and friendly bell-ringing.
CYCLING IN CAMBRIDGE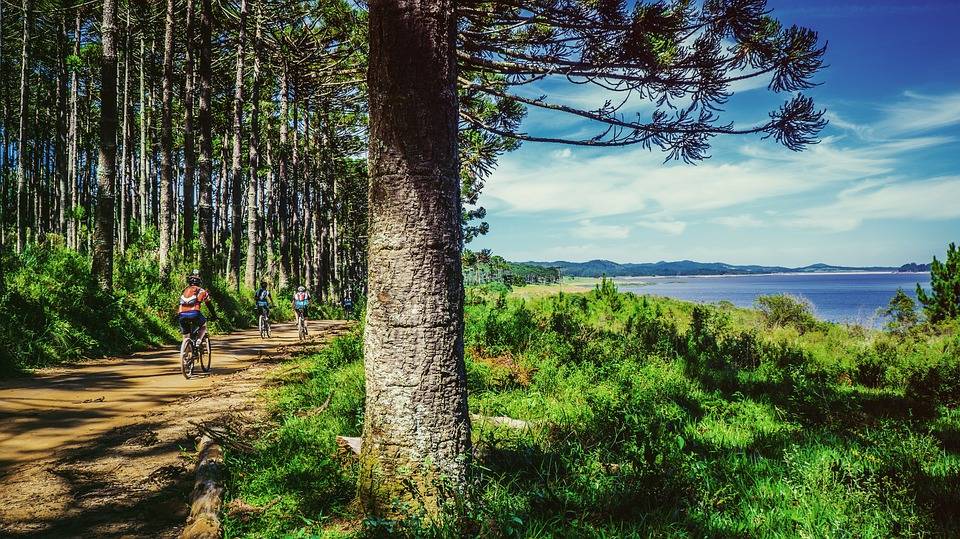 1. MILES OF SMILES
You'll never run out of road as a cyclist in this city. With around 80 miles of cycle lanes, theres nothing to fear about having to share the road with cars and you'll find lots of friendly fellow explorers on your way.
2. FROM STATION TO SIGHTSEEING
Picking up or dropping off a bicycle couldn't be easier, and you can easily bring your own with cambridge's specifically designed cyclepoint conveniently located at the railway station. This is cycling on a mindboggling scale - the cyclepoint can house up to 3000 bicycles at any one time!
3. THE CHISHOLM TRAIL
At present, the City of Cambridge is also working on extending their cycle network even further to make it as safe and accessible as possible for all. the chisholm trail will eventually cover over 26 kilometres from Trumpington to St Ives, connecting the city's central and north railway stations.
...AND IF NOT GREEN , GO CAMBRIDGE BLUE ON A PUNT FOR TWO!
A rather less conventional way of getting around and definitely not for those in a hurry or afraid of an untimely dip, Cambridge is famed for its unusual mode of river transport.
The long, flat-bottomed wooden punts that populate the river Cam which flows through the city and its surrounding villages have been around for centuries and were originally used to ship goods about town.
Now a roaring tourist trade, the boats provide wonderfully secluded tours of the most famous and otherwise inaccessible historical buildings of Cambridge.
BOATING IN CAMBRIDGE
1. TO SELF-HIRE OR TO CHAUFFEUR
Depending on your sense of adventure, you can choose whether to hire your own punt for a cheaper thrill or hedge your bets with a more luxuriant guided tour and the guarantee of no crashing or falling in!
2. PICK YOUR TIME
Summer time is obviously the peak season for punting, and as such can be more chaotic than calming but provide many an entertaining encounter as novices and old-hands alike contend for water space. Early mornings or late in the day are the best times for a more tranquil ride, unless you can wait until autumn to admire the changing leaves from the water.
3. THE HIGH OR THE LOW ROAD?
Punters have two choices when it comes to traversing the river cam. The upper section slowly wends its way towards the Orchards at Ganchester offering a more laid-back rural journey, while the more central lower river section attracts the greater hubbub of tourists viewing attractions such as Kings College Chapel and the Bridge of Sighs.