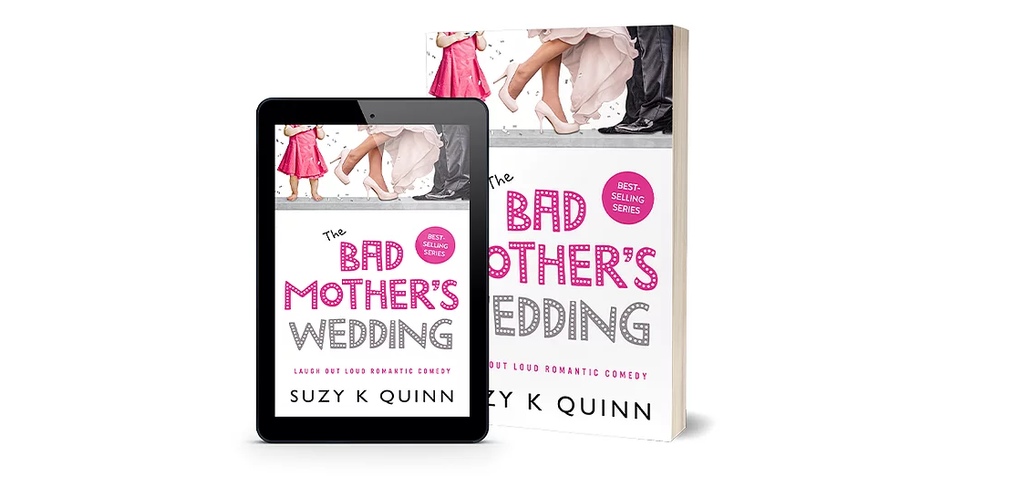 author of multiple novels of various genres, interviewed by Megan Thomas
You've been writing the Bad Mother series for 5 books now, which includes the delightful 'The Bad Mother's Christmas'. Was it important to you to get a Christmassy one in there?
Definitely! I wrote the Bad Mother series for readers to cosy up and laugh with on a cold night, so Christmas felt like the ideal topic for book four. I love Christmas so much. It features in The Bad Mother's Diary and the Bad Mother's Detox at the end of the diary year, but I focused on (believe it or not) holidays for the Bad Mother's Holiday. So it felt important to balance out the summer holidays with Christmas.
Tell us a little bit about your writing process. From idea to book, what's the general in between?
Generally, I'll think of a book title / topic and then start writing. The Bad Mother's diary series are all in a diary format, so I write out all the important dates in advance (character's birthdays, Easter, etc) and then get going. And then fireworks happen as Juliette's ex-partner and ex-mother-in-law conspire to make her life difficult. I also note down anything funny my kids or family members do, and slot that into the book as I go along.
What is your favourite Christmas tradition?
Food! I love all the exciting new cakes, coffee syrups, cookies and so on. Every year, I pick up all the supermarket food magazines and enjoy all the adverts for new Christmassy food. My favourite is Marks and Spencer. They always do some exciting new Christmas dessert.
If you could tell a visitor to Britain to do only one Christmas activity, which would it be? (In a non-COVID world, of course)
Go outdoor ice skating at Marble Arch in London, then enjoy Christmas lights and window shopping along Bond Street and Oxford Street. And finish with a Christmas-themed meal and cocktail in Soho. What fun!
Did Christmas change for you when you became a mother? How so?
Big time. My first Christmas as a new mother was really bad. I had Lexi in November, so Christmas Eve was basically just waking up all night, feeding a baby on my own in the cold and dark. But Christmas Day was different – it was the first time in years I hadn't done the hedonistic 'let's drink champagne all day' thing, and just relaxed and enjoyed a slower pace. I don't go out on Christmas Eve anymore. My partner and I both stay at home with the kids and we love it. And just generally, there are so many fun Christmas things to do with children. It's a new phase of a life, but a lovely one.
What's your most recent book and where can we buy it?
What a lovely question! I've just finished the Bad Mother's Wedding and it's out this week. It's available on Amazon, or you can order it via Waterstones or your local bookshop.
Follow
Suzy K Quinn
:
FB: /suzykquinn
Twitter: @suzykquinn
Suzy K Quinn is a British fiction author, and writes in three different genres: psychological thriller, comedy and romance. Her novels have been translated into 7 languages and her books have sold over ¾ million copies worldwide.