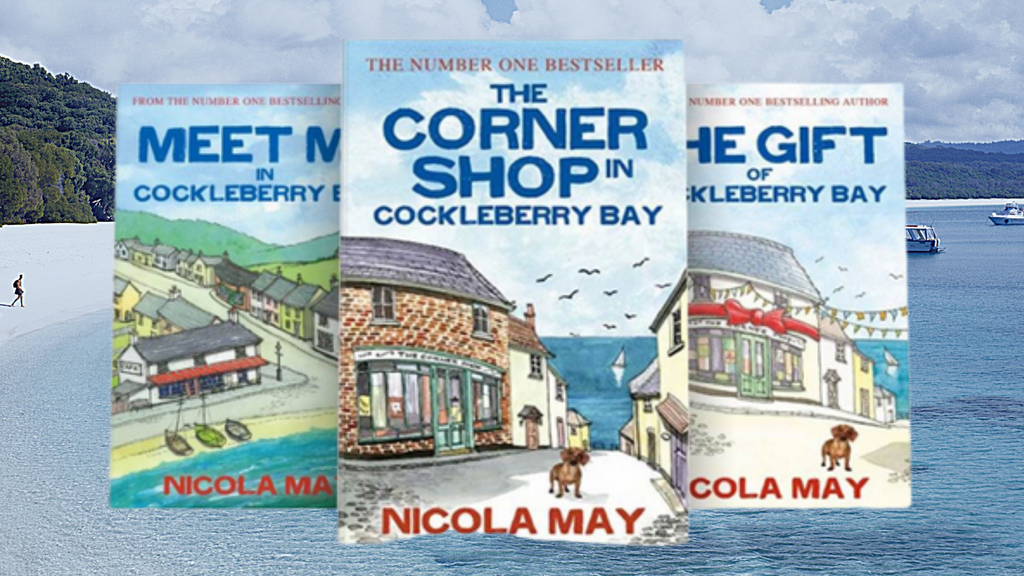 The Corner Shop in Cockleberry Bay became the best-selling Kindle book in the UK, across all genres, inJanuary 2019, and was Amazon'sthird-best selling novel in that year. Her books are perfect for cosy in gup by the fire and escaping in to her characters' worlds..
The Cockleberry Bay is set in a quaint Devon village. Are you local to thearea? Is there a particular village which you based the series on,or is it a mixture of your favorite places?
I'm not local to the area but I went on many family holidays down to the glorious southwest of England throughout my childhood. I try and visit atleast once a year, even now. Cockleberry Bay is a mixture of a little estuary village called Dittisham and the harbour village of Clovelly.
Christmas in Cockleberry Bay is the perfect book to read in one's favourite flurry socks, nestled next to the fire. Do you have a cozy spot where you do your reading and/or writing?
I have a big snuggle chair where I do my reading, which is currently next to my Christmas tree with a crochet blanket at the ready for extra cosiness. I write in bed under the duvet–rain or shine. It's where I feel most relaxed and can remain fully focused without any external distractions.
What are your favourite books, or types of
books, to read in the cold winter months? Why?
I do love a Christmas book in my own romantic comedy genre to get me in the mood. I have also found a new love for baking, so I've put a couple of cookbooks on my Christmas list this year. Nothing better than a warm kitchen, full of scrummy baking smells!
Did you go into writing your books knowing
exactly how you wanted
them to pan out, or did
they evolve as you wrote them and as they've
become a part of a series? Did you originally
plan a series?
The Corner Shop in Cockleberry Bay was originally written as a stand alone book but as it was so successful, including getting to #1 on the Amazon Kindle store, I thought I'd then write the trilogy. I finished the trilogy and there were so many requests to write another in the series, so then Christmas in Cockleberry Bay was born! The Corner Shop in Cockleberry Bay evolved as I wrote it but the others I kind of knew how and where I wanted them to end up.
Have you always wanted
to be a writer?
No, I'd have rather been an actress. I kind of fell into it. I started writing a diary around training for a half marathon as I was very unfit at the time and thought it would be humorous.
I then realized I could write and make people laugh with what I wrote, to the bug. And since that day over twenty years ago, I have now written thirteen books and am about to start, number fourteen. I intend to play a cameo role when one of my books is made into a film or a TV series.
Are your characters
autobiographical?
Rosa Larkin, from Cockleberry Bay, grew up in foster care.The same didn't happen to me, however I did lose my mother at a young age, so our internal struggles are similar. I draw a lot from life experience.
The Women of Wimbledon Common covers infertility problems and Let Love Win is about a club set up for younger people who have been bereaved.
I've also done a plethora of different jobs, hence working it Out was written. This is about Ruby Matthews who decides to embark on under taking 12 jobs in 12 months to find the one of her dreams.
About the author:
Nicola May is a rom-com superstar. She is the author of a dozen romantic comedies, all of which have appeared in the Kindle best seller charts. Two of them won awards at the Festival of Romance, and another was named ebook of the week in The Sun.
Follow her: Nicola May | Twitter | Facebook