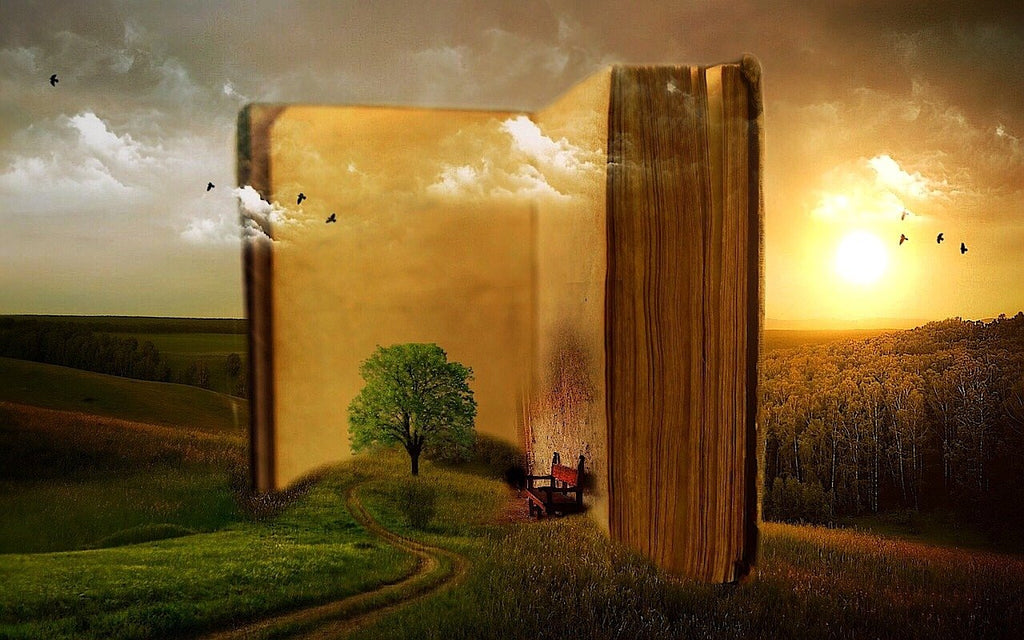 Covering the last 100 years of British literature
1920-1929
The 1920's were some of Kensington-born author Virginia Woolf's most successful years, in which she published her most famous works.
To The Lighthouse, published in 1927, is regarded as the book which most closely represents Woolf's challenging life - which explains why she herself said it was the easiest of her books to write. The world was also gifted Mrs Dalloway (1925), A Room of One's Own (1929), Orlando (1928) and more in this decade. You can find her bust in Tavistock Square in Bloomsbury or visit her birthplace.
1930-1939
Agatha Christie, Devon- born detective novelist, wrote a whopping 66 novels and 14 short story collections across her career. A number of which were published in the 1930's...

In this decade, Agatha Christie's most famous book, Murder on the Orient Express, was published in 1934. Those who enjoyed The A.B.C. Murders on BBC One will be delighted to know that it is based on the Agatha Christie work of the same name, published in 1936.

Others of her work included Murder at the Vicarage (1930), Peril at End House (1932), Murder in Mesopotamia (1936),Cards on the Table (1936), Appointment with Death (1938) and that's not even all from the 1930's - and she kept writing long after! Observing this decade alone, it is hardly surprising that Agatha Christie is one of Britain's most successful writers.
1940-1949
One of the most highly regarded humourists of the 20th century is P.G Wodehouse, Guilford-born novelist.

He wrote a number of books throughout his career, but some 1940's side-splitters include: Eggs, Beans and Crumpets (1940), The Mating Season (1949) and The Most of P.G. Wodehouse (1940), a collection of some of Wodehouse's best stories.
1950-1959
C.S Lewis is one of Britain's foremost children's writers, best- known for his Chronicles of Narnia.

What better way to kick off the decade than with the first of what would become C.S Lewis' beloved series?

The Lion, The Witch, and The Wardrobe was published in 1950's and started the decade off with a wonderful air of
magic and fantasy.
1960-1969
An iconic decade for the world of children's literature: Roald Dahl was making his transition into children's fiction...

Dahl's first ever children's book - and certainly not his last - was James and the Giant Peach, which was published in 1961. Next up for the decade came Charlie and the Chocolate Factory in 1964, and the rest is history.
1970-1979
E.M Forster is a superstar on the British literary scene. His death in 1970 marked the end of an era.

Given the year of his death, one might assume his novels were all published prior to this decade. However, his final novel, Maurice, was published in 1971 posthumously. The reason he hadn't thought it publishable in his lifetime was
because of its themes of same-sex love and society's intolerance to it.
1980-1989
The 80's were a colourful, bright but formative cultural and political time in history. The literature is no exception...

British-Indian author Salman Rushdie had an explosive impact on the world, arguably emblematic of how art can enable a cultural awakening. His two novels from the 80's are testimony to that: Midnight's Children (1981), winner of the Booker Prize that year; and The Satanic Verses (1988), which infamously resulted in the supreme leader of Iran at the time, Ayatollah Khomeini, to issue a fatwa ordering Muslims to kill Rushdie.
1990-1999
The 90's was a temultuous time socio-politically and a transitional time culturally. Somehow, amidst this, two of the best magical, fantastical novels emerged..

In 1997, a series that would alter the lives of millions was started when Harry Potter and the Philosopher's Stone by J.K Rowling was published. In fact, this year, the book won the most influential book in the past 30 years in the British Book Awards. The magic that has ensued since this first publication is almost insurmountable, from the legions of Potter fanatics, to the six other books, the eight films, the spin-of Fantastic Beasts films, and even a West End play.

But that's not where the fantasy ends for this decade... cue: Game of Thrones. The first in the series, A Game of Thrones (1996), followed by the second, A Clash of Kings, (1998), would soon become an international best-seller and a smash-hit HBO television series that would take the world of online streaming to new heights.
2000-2009
The second millennium brought with it an ecclectic, talented and diverse range of authors, writing about the world in new, innovative ways.

Zadie Smith's first novel, White Teeth, was published in 2000 and was an instant best-seller. It was the first of what would be and still is a continuous stream of excellent, insightful novels by this London-born talent often about London itself. Next came The Autograph Man (2002), On Beauty (2005) and Changing My Mind: Occasional Essays (2009), more in the last ten years, and hopefully many more to come.
2010-2019
The previous decade brought us more Salman Rushie, with his Booker-nominated Quichotte, debut authors like Diana Evans with Ordinary People, and a wake-up call of what it really means to live in a multi-cultiral, diverse and LGBTQ+ accepting society. Nobody encapsulates that quite like Bernardine Evaristo in her Booker-winning novel Girl, Woman, Other, which reflects Britain without the frilled collars of its past but the gritty reality of its present. Names
such as Evaristo's will be etched into British literary history.
2020
Though we haven't even finished 2020 yet, there have been some British book gems published this year - some of which have hardly got the exposure they deserve because of the pandemic. Once you've caught up on British writing over the last 100 years, here are some that will be talked about in the next 100:
The Mirror and the Light by Hilary Mantel (5 March 2020)
Hamnet by Maggie O'Farrell (31 March 2020)
Difficult Women: A History of Feminism in 11 Fights by Helen Lewis (27 February 2020)
To Be a Gay Man by Will Young (3 September 2020)
The Prosecutor by Nazir Afzal (16 April 2020)